DANGEROUS MEN: The Next Big Nigerian Film After IJÉ the Journey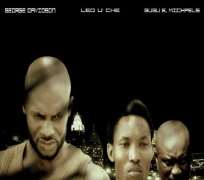 DANGEROUS MEN is a thriller by GuGu E. Michaels, an accomplished filmmaker who has worked as a director and producer on a number of commercial and independent projects including the feature films "Thugz", "Repentance" and "Dangerous County". He has also helmed a number of campaigns for retailers like Cadillac, Lamborghini and Porche. Prior to co-founding New Era Pictures, Michaels served as president of Dallas based Redrumm Records and worked with such artists as hip hop giants UGK.
DANGEROUS MEN will start showing at Silverbird Cinemas from October 15, 2010.