SHIPPING FIRM SUES FASHOLA OVER VESSEL LOCATION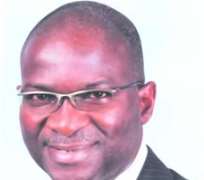 Fashola
The location and berthing of a vessel on the waterfront of the outer Marina Lagos has become a matter of grim legal battle between owners of the vessel and the Lagos State governor, Mr. Babatunde Fashola (SAN).
Millennium Shipping Marine Service Ltd, a Lagos based maritime firm has slammed a suit on the Lagos State governor, the state government and the Federal Ministry of Transport to protest a threat by Lagos authorities to impound the vessel.
The suit before the Federal High Court, Lagos is urging the court to hold that it duly paid for the space the vessel occupies for ten years, a tenure that would elapse on December 31, 2018.
Because of the company's claim to validity of its stay at the waterfront, it urges the court to call to order a Joint Action Committee (JAC) that on September 9 marked a bold, red X on the ship with a mandate that it must be removed on before September 18 (today)
The vessel has become familiar with litigations since March 2003 when it berthed at the location over involvement in bunkering. When it was later cleared of the allegation in July 2007, the owners found out that there has been serious vandalization of the parts while berthing.
Another suit however ensued after some of the parties that handled the repairs of the vandalization could not agree on its use for bunkering. These aggrieved parties sued and got a mareva injunction attaching the vessel and ordering that it should not leave berth until litigation is cleared.
As the order still subsists since 2007, the Lagos State government through the JAC on Wrecks Removal from our Waterways and Channels issued its threat to have it removed contrary to the court's position. Entreaties by the owners to make the government see reason on the need to obey the court order or its valid tenancy could not make any positive impact.
In order not to take chances on the threat of seizure, Millennium Shipping went to court, suing nine parties, including Fashola and the Lagos government - not to obstruct the company from using the space as it earlier on April 9 this year, obtained a tenancy approval of the Federal Ministry of Transport, owners and managers of the waterfront space, to have the vessel at the spot even when it starts leaving berth for work after the court matter clears for ten years.
The space lease, according to Millennium Shipping documents, will run till December 31, 2018.
Their two-pronged fight is that by the terms of the space lease between it and the Transport Ministry on one part, they should enjoy the space undisturbed for ten years. And on the other, by virtue of the court injunction barring the vessel from leaving the spot, it cannot be moved.