OJUKWU, IBB TO MEET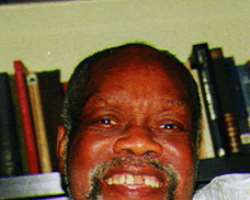 Ojukwu
A few days after officially flagging off his presidential campaign, former military president, General Ibrahim Babangida, has scheduled a meeting with former Biafran leader and Ikemba Nnewi, Dim Chukwuemeka Odumegwu-Ojukwu, as part of his mobilization programme.
The meeting, scheduled at Ojukwu's residence in Enugu, holds tomorrow.
Saturday Sun gathered that Babangida, aware of the way Igbo regard Ojukwu, sent words to the former warlord asking for meeting, to impress it upon him that he is sincere in his promise to work for the emergence of a South easterner as president in 2015.
Sources revealed that Babangida deemed it necessary to meet with Ojukwu since he said only the election of Igbo man as president would completely bring an end to the civil war.
'IBB said that it is only when an Igbo man becomes president that his people would believe that the civil war has ended. Since Ojukwu is the symbol of the civil war in Igboland, he therefore, deemed it necessary to meet with him and explain his intention. He is serious about his promise,' a source said.
Although Ojukwu is not a member of the Peoples Democratic Party (PDP), it was gathered that Babangida believes that if he buys into the Igbo 2015 Presidency dream he would reach out to delegates who would participate in the South East zonal presidential primaries scheduled for October 18.
It was learnt that even before publicly indicating interest to contest the presidential election, Babangida intimated Ojukwu, just as he did other political leaders across the country. Sources revealed that the duo have been in touch on phone. Tomorrow's meeting would be the first time they are meeting in a long while.
In April, Ojukwu had said that there was nothing wrong with Babangida's aspiration to return to power.
In an interview he granted Saturday Sun, which was published on April 7, 2010, Ojukwu x-rayed former leaders who want to return to power and said that Babangida was welcome.
He said in the interview: 'I don't know that he wants to come back. But Babangida happens to be the one I know a little bit about. If for nothing else I like his sense of humour and I believe that a man endowed with such openness might have something to offer.'
Asked if he would not mind Babangida coming back, Ojukwu said: 'Oh, yes, why not. In fact, anybody who wants to have a shot at the presidency is welcome, provided they go the right way. Don't come back to office through the wrong way, such as a coup d'tat; then I will tell you that you are cheating. But if you are going through the elections, campaigns and get people to vote for you and they say you at the man, that's ok by me.'
He did not see anything wrong with the fact that Babangida was in power for eight years, as military, and still wants to return as civilian president. He said of this: 'I would even go further to say that if 16 years were possible provided the man is healthy and his senses are still intact and his coordination is still alright, then he should offer himself for the job and if the people want him, so be it.'
After visiting Ojukwu, Babangida will also meet with former Vice President, Dr. Alex Ekwueme. There is also a plan for him to meet with PDP bigwigs in Anambra State.
Informed sources revealed that the former military ruler, in the next couple of days, would personally hold meeting with PDP chieftains in the South East, including governors and former governors.
To accompany Babangida in his campaign tour of South East are members of his campaign organisation, former Senate President, Chief Ken Nnamani and former Rivers State governor, Dr. Peter Odili.