Nigeria to host maiden African international film festival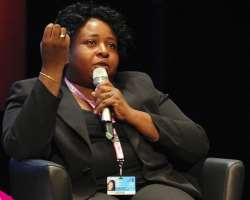 APA, Abuja (Nigeria) The maiden edition of the Africa International Film Festival (AFRIFF), which will bring together local and international filmmakers and celebrities, is scheduled to be held in Port Harcourt, River State in the Niger Delta in December.
Speaking at a news conference in Lagos on Thursday, the Creative Director of AFRIFF, Mrs Peace Anyiam-Osigwe, said that the event to hold from December 1 to 5 with the theme "Africa Unites'', would showcase Africa's motion picture achievements.
She said that the festival would also be attended by film distributors, film buyers, film lovers and media professionals.
"In tradition to the likes of the Cannes Film Festival and the Toronto International Film Festival, AFRIFF will unite film makers across the world on African soil,'' she said.
Anyiam-Osigwe said that the festival would feature the launching of an African film and equipment market which, she said, would develop content and equipment trade out of Africa.
The creative director said that the festival would henceforth be an annual event.
She said that AFRIFF was also planning a screenwriting lab that would develop story ideas as part of developmental activities that would impact positively on young talents in the motion picture industry.
She said that AFRIFF was founded in 2009 with a vision to create a platform for the world to appreciate the diversity and creativity of Africa through motion pictures.