PROTEST IN NIGER OVER IBB'S DECLARATION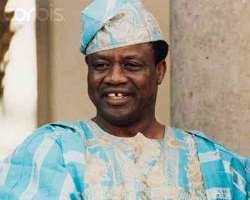 Gen. Ibrahim Babangida (retd.)
It was a protest galore in Minna, Niger State, on Thursday after the former dictator, Ibrahim Babangida, declared his intention to contest the presidential election in a ceremony at the Eagle Square, Abuja.
Hundreds of youths, including women, mobilised to attend the Abuja declaration stormed the Government House, Minna to register their grievances over non-payment of promised allowances for attending the event.
It was gathered that the youths were hired by the Special Assistant to the State Government on Mobilisation, Mr. Yahuza Abdullahi, with a promise that they would be paid fees ranging from N3000 to N5000 to enable them attend the ceremony.
However, our correspondent learnt that despite participating in the ceremony, the youths, numbering about 2000, were not paid.
It was further gathered that the youths were transported to the venue of the event in 41 coaster and five luxury buses.
Based on the monetary inducement and other promised welfare packages, the youths were said to have agreed to travel from Minna to the Eagle Square, Abuja, where Babangida declared his intention to run for the presidency on Wednesday.
But trouble started when Abdullahi who was supposed to pay them was nowhere to be found.
The angry youths who looked pugnacious throughout the ceremony returned home at about 3am, disappointed, especially as it was gathered that they had skirmishes with rival youths on their way home.
Following the development, the hungry youths who felt cheated stormed the Government House in Minna to lodge their complaints.
The youths who chanted solidarity songs said they were hired in groups of 50 for the ceremony but were abandoned by the organiser on getting to the venue of the event.
The irate groups, including IBB Support Group and TJ Movement group threatened to cause trouble unless they were paid as agreed.
The groups who were led to Government House by Mr. Yau Ibrahim, Mr. Musa Rabo, Mr. Tijani Umaru and Mr. Abdullahi Yahaya, said they were unfairly treated.
One of the aggrieved youths who refused to mention his name because of the sensitive nature of the matter blamed the protest on the organiser.