RUNNING A SUCCESSFUL SMALL BUSINESS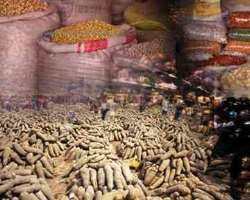 Running a successful small business
A forty-five-year old man, Mr. Ade Adewolu, was laid off at his workplace and paid some amount of money as gratuity by his former employer. But because he did not have a solid investment plan, he invested the fund in a business he knew little about - a football viewing centre. He did this without considering the key factors that would have made the business successful.
Eventually, after sinking about a million naira into the business, the viewers were not coming and within three months, the business collapsed.
Thus, just like any human endeavour, running a successful business also has principles that if followed will lead to success. Indeed, many businesses have failed just because the operators did not observe some time-tested principles that make business thrive.
In order not to run into debts like Adewolu did, experts have highlighted some principles that need to be followed to run a successful small business.
A successful owner of a fashion shop, Mrs Foluke Adewale, says that running a successful business entails being financially disciplined and having a solid business plan and goal.
'I started my business with very little amount but I grew it by reinvesting my profit and delaying my gratification. So, anybody who wants to run a successful business must nurture it like a baby,' she says.
According to information on smallessbusiness.findlaw.com, a financial advisory website, the first thing to do before starting a business is to save up as much money as possible.
It says, 'All too often, people go into business without any savings, exclusively using borrowed money from friends and banks. They expect to be able to start paying the loans back right away with their profits.
'What these business owners don't realise is that it can take months or years to make a profit. And once a lender discovers their business isn't as profitable as expected, the lender is likely to call in the loan or refuse to renew it for another year.'
According to it, you should start your business on a shoestring. It says, 'Think small. Don't rent premises if you can work somewhere else, and don't hire employees until you can keep them busy.'
The financial advisory website also advises a prospective investor to have a solid business plan. It says, 'Understanding your profit numbers and creating a break-even analysis is the first step in making a business plan. For most small companies, the key portions of a business plan are the break-even analysis, a profit-and-loss forecast, and a cash flow projection. Projecting your cash flow is key and will make or break your company: Even if your business is getting plenty of work or selling its products, if you're not getting paid for 90-180 days, you're not going to survive unless you've planned for it.
With a cash flow spreadsheet in place, as well as a profit-and-loss forecast, you can tinker with your business idea and improve it before you start - and continue to use them after you start.'
Another tip given by the website is that you should get and keep a competitive edge. It explains, 'One way to hold on to your competitive edge is to protect your trade secrets - confidential information that gives you a competitive advantage in the marketplace. Examples of trade secrets include customer lists, survey methods, marketing strategies, and manufacturing techniques.
'Another way to keep your competitive edge is to react quickly to bad news. Once you see that your business faces some kind of adversity, you need to come up with a plan to deal with it immediately. This may involve moving your offices, introducing a new product or service, or developing a better way to reach customers.'
It also advises that you should hire and keep good people.
According to nigeria.smetoolkit.org, one of the ways to run a successful small business is to set goals. It says, 'Goal-setting is crucial to the success of any business, but is particularly important for entrepreneurs who can become distracted without focus. Goals direct actions, give you something to aim for, and can serve as a yardstick for measuring your business' success.'