IBM EXECUTIVE ROBERT MOFFAT GUILTY OF INSIDER TRADING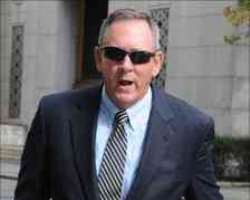 Moffat became entangled with a female trader employed by Galleon
IBM executive Robert Moffat has been given six months in jail and a $50,000 (£32,000) fine for his part in the US's biggest hedge fund insider trading case
Moffat, once tipped as a future chief executive, had worked for 30 years at IBM when he was arrested last October.
He was accused of a minor role, passing tips to Danielle Chiesi, a trader with whom he was having an affair.
Ms Chiesi worked for Galleon, the hedge fund at the centre of investigations, and will stand trial in January.
The federal court judge Deborah Batts, said Moffat had committed "an outstanding breach of fiduciary duty" to IBM by tipping Ms Chiesi.
She added that "white collar crime is just as destructive to the social fabric as drugs and violence".
Moffat, who broke down in tears in court, said: "I made terrible mistakes in judgement that will haunt me for the rest of my life."
Further court hearings are scheduled for January, when Ms Chiesi will stand trial with Galleon's founder Raj Rajaratnam, who is accused along with 20 others of involvement in the insider trading scam, that allegedly made $50m in illegal profits.
Both have pleaded not guilty.