WHAT MANNER OF ICONS ARE OUR ACTORS?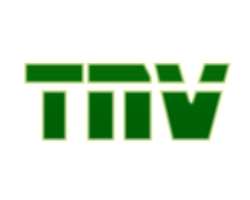 We are going to have a heart to heart discussion today, on a debate strictly between Nigerian actors/actresses and their fans. Nigerian actors have been role models to mothers, friends, the sick, cripples and children with lots more depending on roles, which were sources of inspiration.
Saint Obi once said a man told him that he emulated him in a particular role he played, where he could not walk, but made spirited efforts to use his legs again, which in turn made the man to believe he could too, and he actually did. Viewers have at one time or the other given testimonies of how they triumphed over some predicaments through roles played by Nollywood actors.
However, it is heart-rending that some of these icons have fallen short of being role models, and instead, embraced drugs. Yes, I mean drug trafficking, which has been a source of concern to their fans and viewers. The glory of glamour and adoration is fast leaving Nollywood, third largest film production sector in the world.
During one of the talk sessions at last year's Abuja Film Festival, I spoke on the need for actors to live above board, if they must remain icons, to enhance effective communication, which was the topic of discussion for that day. Though my speech received applause from the audience, who felt I was telling the actors an aspect of themselves, which they don't really see, some felt insulted. I remember that the moderators left the hall in annoyance, while some actors told me to put myself in their shoes.
At that point, Taiwo Hassan Akinwande, popularly known as Wunmi, was celebrated big time, as she made headlines for drug trafficking..
May be if those concerned had listened and taken further steps in correcting the error, Akinwande's mistake would not have been repeated. Uche Odopitan later made headlines for the same offence.
This time around, all the guilds engaged in film production stood their ground and dissociated themselves from the Actors Guild of Nigeria ( AGN ), for bringing shame and disgrace to the industry. As if that scandal was not enough, Mary Okolo, another actress was caught at J.F Kennedy international airport.
Reports reaching Glitterati indicates that she is currently serving a jail term in the United States of America.
Ambassadors
Genevieve Nnaji was made an ambassador in Sierra Leone few years ago. She made Nigerians proud, as she lived up to expectation. Recently, Stella Damasus Aboderin, was also made an ambassador to the United Nations. Observers commend those who recommended her, saying it is a right step in the right direction. While some are keeping the flag flying, others are busy trying to bring the standard into disrepute. As a matter of fact, this definitely will not mark the end of this type of scandal, as more will still be caught.
Short Sightedness
Kanayo O. Kanayo, popularly referred to as KOK called a press conference sometime ago to raise alarm on the dying status of the financial aspect of the industry. This did not go down well with some of his colleagues and marketers in the industry.
The National Video and Censors Board ( NFVCB) took a bold step trying to raise the financial status of the sector through a distributive network chain. This again was highly criticised by some stakeholders.
Since the key players have agreed that the sector is dying financially and otherwise, and it is beginning to rub off on some of them who are into drug trafficking, the onus falls on stakeholders to find ways and means of reviving the industry financially.
Wunmi told the court during her trial, that she took to drug trafficking due to the fact that her boyfriend producer stopped giving her jobs. Since she found herself in some financial difficulty, a friend decided to assist her by introducing her to drug barons.
Observers who have been monitoring the industry with keen interest, are asking this question, when some of them made money, what were their plan B, what did they invest the money on?
Drug Trafficking and The Actor
During the boom period, actors made good money, at least those regarded as grade A actors were on location about four times in a week and their face graced every poster for that period. AGN did not bother to establish a trust fund for the upcoming acts, which were paid peanuts during those periods. Infact, it was later discovered that when most of them were banned for one year, they did not pay their dues to the Actors Guild, forgetting that an abandoned child, will one day bring disrespect and shame to the family. After the last scandal, AGN President, Ejike Asiegbu, called the actors to a meeting, pleading with them to be each other's keeper. He also promised to introduce a special trust fund, where distressed actors can obtain loans.
The actors are currently feeling the pinch, as the drug scandals are rubbing off on the others. Some of them have started telling stories of how they were being embarrassed at home and abroad.
Next week, WWW.NIGERIAFILMS.COM will bring you responses from the actors, their plans to stop the scandal and their plan B.