Project Fame: Why Christian Was Sent Out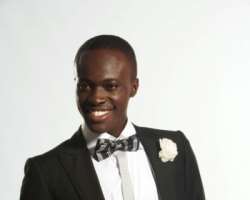 Ultima Studios, the producers of MTN Project Fame West Africa have announced that Christian, one of the most likely contenders for this year's top prize, had to leave the Academy 'on medical grounds'.
According to inside information, corroborated by a statement from the company, Christian had, earlier in the week, lost his eye-sight, while in his hotel room. 'It took Doctors about eight hours to help him see again' a source says.
It happened again the next day, and after running all the tests, the Doctors, an Ultima Spokesperson says, advised he avoid any vigorous activity and go back to Ghana to monitor his health, if possible.
This is sad, on many grounds. The young man was one of the few animated performers who gave his all into learning the music craft, and performing.
Christian left Nigeria for Ghana on Friday, and has already told his friends he's back to take care of his health, and possibly return to the Academy.
'It's another big blow to us' says Ultima boss Femi Ayeni. Recall that only few weeks ago, the show had to be moved to a temporary studio after Ultima's Studio got razed by a nasty inferno that spared nothing.
With Christian's withdrawal, there are now six contestants remaining in the Academy, following the eviction of Adebola during last Saturday's programme