OSHIOMHOLE SENDS SOS TO FG ON EROSION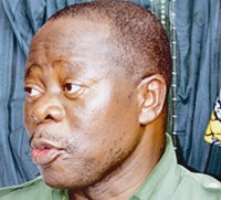 Oshiomole Adams
Governor Adams Oshiomhole of Edo has appealed to the Federal Government for funds to enable the state to tackle gully erosion. The governor made the appeal on Saturday during the one-year Fidau prayers for the late Sectraco chairman, Alhaji Uni Umoru, which took place at Warrake in Owan East Local Government Area.
He noted that erosion had caused a lot of  hardships to the people but that there was little the state government could do because of the scarcity of funds.
He noted that residents around Queen Ede erosion site in Benin had gone through horrible  experiences as a result of flooding by the torrential rains of the last few days. 'It is as a result of this and others that we are calling on the government to urgently make funds available to tackle the menace,'' he said.
Meanwhile, Oshiomhole said development could only take place in an atmosphere of peace and unity. 'Regardless of party differences, what unites us is more than politics. We should all unite irrespective of party affiliations for the greater good of the people,'' the governor said.
Among those at the occasion were the Chief of Staff to the President, Chief Mike Ogiadomhe, Chairman of Edo chapter of the PDP, Chief Dan Orbih, and Chairman, Code of Conduct Bureau, Justice Constance Momoh. (NAN)