Imoke Signs Commercial Transport, Poverty Alleviation Bills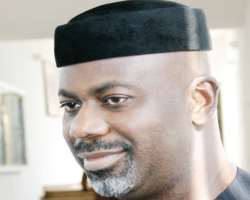 PHOTO: CROSS RIVER STATE GOVERNOR, SENATOR LIYEL IMOKE.

SAN FRANCISCO, Sept 12, (THEWILL) – The Cross River State Government has put in place a law to regulate commercial transportation system within the State.
Towards this end, Governor Liyel Imoke has signed the Commercial Transport Agency Bill into law, explaining that the law is important on commercial transport participation in the state with the view to bringing sanity within the sector.
According to Imoke, "As we see the state capital grow rapidly, there is therefore the need to regulate the transport system in tandem with international best practices."
The law provides for the setting up of an agency, which shall regulate, coordinate and enforce the safe and orderly conduct of commercial transportation in the state; designate operational zones and routes for the commercial operators to ensure the availability of effective, safe and convenient commercial transport service across the state and in all locations within the urban areas, among many others.
The law also empowers the agency to among other things, draw up master plans towards the implementation, control and monitoring of all commercial transport activities in the state; recommend to the State Executive Council, the termination of commercial motorcycle operations in any part of the state; and regulate and enforce safety measures amongst all operators in the state.
Imoke stated that when implemented, the regulation would be the best on transportation system in the federation.
The Governor, who also signed the Community and Social Development Agency Bill into law. According to Imoke, the law, otherwise known as Poverty Alleviation Law, when implemented, "is designed to support the realization of our initiative in alleviating poverty in rural areas."
Imoke explained that it will create an avenue for support to enable the state develop facilities and projects that will impact positively on the populace, adding that it will also initiate the development of social benefits for the benefit of people at the rural community levels.
He said the law would empower the rural populace as the agency will be the driving force to liaise with donor agencies because the state is committed to the realization of the MDGs target of 2015.
The agency he said, will promote prompt delivery of services geared towards community development in the state, encourage and increase the capacities of communities to participate in Community Development, and ensure the sustainability of the community participation in such projects even after their completion.
The Governor described the Laws as very important with the potentials of adding value to the lives of Cross Riverians and he commended the Speaker and members of the State House of Assembly for their contributions through prompt and careful deliberations on the bills while noting the cordial relationship between the two arms of Government.