PASUMA TOURS SOUTH-WEST WITH REGAL GIN SLAM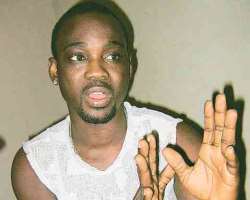 Pasuma
Season Two of Regal Gin Slam kicks off on Saturday September 11, 2010, with leading Fuji Star, Wasiu Ayinde Pasuma slated to entertain the gin's consumers across key towns within the South-west region.
According to the organisers, the first show will hold at the Cultural Centre, Kuto, Abeokuta on September 11 while the second holds at Confluence Beach Hotel, Lokoja, Kogi State on October 8.
The next show holds at the Afrika Shrine, Agidingbi, Lagos on October 23. The train will later move to Oyo and Ado Ekiti, Ekiti State.