SALE OF ELECTRICITY COMPANIES MAY COMMENCE IN DECEMBER –NNAJI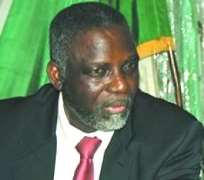 Prof. Barth Nnaji
The Chairman, Presidential Taskforce on Power, Prof. Barth Nnaji, has said that some successor companies of the Power Holding Company of Nigeria may be offered for sale by the end of the year.
The Bureau of Public Enterprises has already invited bids for management contracts for the Transmission Company of Nigeria, but the sale of 51 per cent government's stake in electricity distribution and generation companies, could commence in December.
Nnaji, who spoke with our correspondent on the telephone on Thursday, said that the taskforce was taking every necessary step to ensure that bidding for the firms commenced by December.
'We hope to ensure that appropriate tariff is introduced before year end. We are also rehabilitating some generation and transmission facilities and we hope to invite bids for the electricity companies by year end,'Nnaji stressed.
He added, 'The Nigerian Electricity Bulk Trading Company would also be in place in the coming weeks to ensure a smooth commencement of the privatisation exercise.'
The road map for power sector reform had set a target of 2011 for some of the companies to be sold.
'We are working round the clock to implement the road map and we are working in tandem with the Bureau of Public Enterprises and the Ministry of Finance, to ensure that by year end, bids are received for some of the companies,' Nnaji said.
The BPE had recently received expressions of interest from prospective transaction advisers and the advisers are, in conjunction with the BPE, expected to prepare requests for proposal for the sale of the companies.
The requests will be publicised and the documents are going to guide bidders in preparing bids for the companies.
Out of the 18 successor companies, at least 11 distribution companies and three thermal power stations will be sold to investors, while the three hydro power stations will be concessioned to private companies. The TCN will still be 100 per cent owned by the Federal Government.
According to the road map, 'With regard to the medium to long-term horizon, the government intends that full responsibility for the operational effectiveness of the distribution companies should shift from the Federal Government to the private sector no later than 2011.'