Four Injured As Students Protest School Fees Increase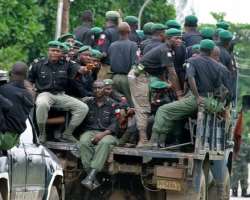 JOS, Sept 07, (THEWILL) – More than four students of the University of Jos, Plateau State were injured today as university students protested the recent increase in their tuition.

The school authority had last month added the sum of N10, 000 to what the students were to pay as fees saying the addition is a development levy to renovate structures in the school.

In the course of the demonstration, the police swooped in on the students to stop the protest leaving more than four students injured in the stampede that ensued.

Those injured were treated at various Jos hospitals.

President of the Students' Union Government, SUG, Hitler Joshua Pwajok was however, arrested by the Police.

The students said the university authority effected the increase without consulting them or their parents, who pay their registration fees.

THEWILL learnt the students had planned a peaceful rally but mobile policemen swooped in on them, while firing canisters of tears gas at them.

The N10, 000 naira specifically is to be used to renovate the student's hostels, university buses and the International Communications Technology (ICT) centre of the Institution.

Secretary of the SUG, Mr. Michael Marshall Jimlak confirmed the protest was not to disrupt peace, saying, it started spontaneously among the students.

One of the policemen at the campus explained to THEWILL that the police had to intervene when they noticed the students barricading a federal highway.

The Police Public Relations Officer ASP Muhammed Lerama confirmed that a couple of students were arrested following the demonstration.