WHY I WALKED OUT ON KENNIS MUSIC –MARVELLOUS BENJI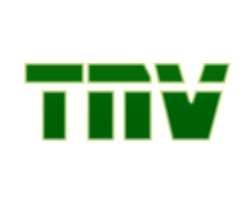 Working behind the scene as a producer never brought Marvellous Benji to the limelight until he took to the stage as a performing artiste. The Suo exponent has three albums in his kitty, while the fourth is on the way. He tells his story to Correspondent, Richard Eghaghe. Excerpts:
How does it feel leaving the studio as a producer and taking to the stage?
It is like the two sides of a coin. As a producer, you are an artiste maker. You come out with all your creative ingenuity and knowledge of music to make an artiste's work tick and popular. You derive joy in seeing the music you have produced hit top chart. However, not many of those who listen to the popularity of the music ever turn to ask or know who produced it. All they care about is the artiste that owns the work you have laboured hard to make popular. The producer is relegated to the background. He is neither seen nor heard. I produced a lot of jobs, jingles for the Plantashun Boiz then. But nobody was talking about Marvellous Benji. I produced Black Faze and co-produced African China's first album, Crisis that won several awards. I was pioneer producer of 2Face's first album that rocked the music scene like mad. I produced Danfo Drivers' album. But Marvellous Benji was never celebrated one day the way these artistes were celebrated.
I tasted stardom and what it takes to be celebrated as a star when I came out with my solo album, New Dawn, which I also produced three years ago. The album recorded a hit and Marvellous Benji was everywhere – today in Abuja, tomorrow in Port-Harcourt, next in Jos, Kaduna, Onitsha, Aba, Warri, Calabar and so on. Now, I have already gone international. I have performed in U.S., Germany, Holland, and London, just name it. I just returned from a playing tour of Europe. You derive self-fulfilment making it as a producer. I first established my reputation as a producer in the industry before taking to the stage as a performing artiste. Both experiences have helped me a lot. I still produce for a number of Ajegunle artistes, among others.
You were at the last Nigerian Music Award (NMA) in Abuja for the first time as a recording artiste, what were your expectations and impression about the event?
Basically, my intention was to witness and enjoy myself at the NMA and if possible perform if invited to do so. I have been hearing about the glamour of the NMA. I have never been opportune to be part of it. So, the last NMA was my first, apart from the one hosted in the UK where I won in the best reggae artiste of the year category. The NMA in Abuja was a wonderful experience. I was happy to witness it live. I never expected to win at the award because it was a decade music award and we all know what it entails. Kudos must, however, be given to Chief Tony Okoroji for his foresight in the music industry and the entire organising crew. The NMA wouldn't have come at a better time. It is one event that needs to be encouraged and supported in to develop Nigerian artistes, the music industry and the arts in Nigeria. We all need to support Okoroji and his team to consolidate and improve on the last NMA so as to move the industry forward.
But the NMA is supposed to be the property of the Performing Musicians Association of Nigeria…
Let me say this without prejudice; the NMA could be the property of anyone that has nothing to do with its efficient organisation. We all know the Nigerian Breweries Plc are the right owners of Star Mega Jamz Concert, but different bodies organise it for them. We are talking about competence here. We are talking about ability and capability of people to deliver. We are talking about skills and creativity. We are talking about vision. We are talking about packaging. We are talking about presentation and delivery. We want people who can deliver. I think PMAN has become over-politicised to organise anything in the magnitude of the NMA. I am aware that right from the outset the NMA had been marketed by a corporate body, while an independent committee is set up to ensure its successful hosting. Okoroji had always been at the head of that committee to effectively co-ordinate things. From what I noticed with the last one, a lot of goodies are in the offing for the Nigerian artiste if Okoroji and his TOPS Entertainment outfit are left alone to package the award. It is a question of PMAN having an accord with TOPS. We are all members of PMAN and we should learn to place a square peg in a square hole. There should be no dirty politicking about this. I don't think the NMA is all about Okoroji. It is more for the Nigerian artistes, the music industry and the people. It must be kept alive.
We hear you were involved in a brawl with somebody in the aircraft that took you to Abuja for the NMA…
How can that be true? Why should I be involved in a fight in public? Don't you know I am a celebrity by any standard here in Nigeria? What will my bouncer be doing if I am so harassed? After all, I went to the NMA in Abuja with my manager and a bouncer. Let me tell you, the report is not true. That reporter that went on air claiming I fought with somebody in the aircraft was only being mischievous. I think he was all out to damage my hard-earned name and reputation. He was not even in the aircraft to witness what happened. There were over two scores of journalists inside that aircraft with other important dignitaries, movie and music stars and the rest. How could I have stooped so low to engage in a fight with relatively unknown person where my colleagues are? Why didn't other media report it? The truth is that this young man was sweating profusely inside the aircraft because of excessive heat. We were all persuaded to be patient with the technical crew as the air-condition system would come on the moment the plane is air bound. But this young man started charging and protesting. He claimed he was asthmatic. In sympathy, some of us went to calm him and make him understand that the more he charges like a ram, the more he loses energy and breath. All of a sudden, he went violent and in the process tore my shirt. I was embarrassed and people started blaming him and begging me to let the matter be. My bouncer wanted to intervene at that instant, but the young man ran out of the aircraft. So, I called my bouncer to order to keep the peace. I never wanted any thing that would hamper the successful hosting of the NMA. I never had any formal misunderstanding with the young man. The moment I switched on my phone when we arrived Nnamdi Azikiwe International Airport in Abuja, my wife called to ask what happened, saying there is a news item on AIT that I fought inside the aircraft. I was shocked. I didn't know how to put the story straight to her. She sounded very worried. I managed to tell her it was not true and that she could call my manager or any of my colleagues to ascertain the true story. That bad news almost spoilt my NMA fun in Abuja. Later that evening, my wife called to tell me she had verified the story from other artistes and that she was convinced I didn't actually fight the guy. The guy also came to apologise to me, claiming he didn't actually know what he was doing at the time as he was only trying to free himself from people milling around him and he was fast losing breath because of his ailment. I contemplated suing AIT, but I found it difficult to do so because it is a friendly TV station. AIT has contributed a lot to my music career. I complained to some of its management staff and they apologised to me. I think we need each other. So, I decided to put the incident behind me and move on. I am not a violent person. It is one of those things you have to accommodate as a star. Otherwise, you won't know when you start quarrelling with everybody for one injury or the other.
So, what are you up to now?
At present, I am working on my new album, which will be released on my own record label, Highgrade Records. It will be titled Kingship, My Right. My label for now will only be involved in producing and promoting artistes, while marketers would take up the marketing aspect.
Events have shown that artistes don't do well as label owners, how do you hope to make the difference?
I'm confident I can effectively manage my record label with the kind of arrangement I have put in place. As you can see, most of the record companies in Nigeria have failed the artistes. Worst still is that they are not reliable. All our elders in the industry have failed us as well. The music industry is now in the hands of the youths. Take, for instance, 2Face, he now manages his own label. A host of other artistes like Idris Abdukareem, Ruggedman and so on. They are all youths and we believe we can manage ourselves if no one is there to be trusted to do it for us. We have to work the extra mile to get to where we are going, because we want to get to the top and remain there. No one wants to fail. The experience is like everyone wants to exploit our talent at every turn, which does not help to build the youth for tomorrow's challenges in the industry. We don't want to take the path of our fore-runners who have failed us. We, the progressive youths in the industry have to start somewhere and do it somehow by ourselves to meet these challenges and take the industry to the next level. I think all that is required is having the right focus on what you are doing and working hard enough to achieve set targets.
What happened to the Kennis Music record deal?
Funny enough I signed a three-year contract with Kennis Music for two albums. I did the first album and dumped them. I dumped Kennis Music because it failed to take me to the next level. That was why I was motivated by God Almighty to set up a label of my own to take me there – the level where I belong.
Does that not amount to breach of contract?
It is unfortunate that you are not privy to the contract I had with Kennis Music. They breached the contract. I have great respect for the label owners. That was why I signed with the label in the first place. They failed that confidence I repose in them. So, I simply walked out on them to set up my own label. I was angry, but I don't want to make trouble with anybody as long as they are not out to make trouble for me. If I manage my label well, fine. If I don't, shame on me. It is a challenge.