'KENNY ST. BROWN WAS NOBODY WHEN I MET HER'----EDDY REMEDY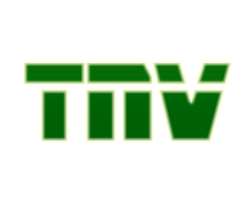 Edward Ashiedu –Brown does not like to grant interviews. With the news of his break-up with gospel singer Kenny St. Brown few weeks back, he became even more wary of the press. He stopped circulating. He changed phone numbers. He practically disappeared. After weeks of searching frantically, trailing him and finally laying an ambush for him at SNRC (his new label, situated in Ogba-Ikeja), AYENI ADEKUNLE caught up with him and discovered, amongst many things, that the ex-Remedies singer is, just like his wife KSB, trying desperately to put the failed marriage behind him. With absolute focus on a new album, (which may detail his account of the break-up, the 40 year-old melody-maker is trying to reinvent his art and his life. After all, don't they say life begins at 40?
You are reported to be working on a new album, is it correct to say this is the turn around album for you?
My brother you've said it all, it sounds like anymore but a confirmation of what I feel already because I feel I have given everything I have into this album. And like I always said I'm dedicating it to two major important people that is my kids, Edwina and Kennedy and then to the new found friendship the label that I'm working with now because it's not easy for a label to believe in you and believe what you are doing and see the future in what you are doing then coming with you and say let's do it together. So I dedicate it to those two people. I know that this album is a sure banker for me this time around.
What are you doing differently this time from what you've done in time past as in composition, production and inspiration? What and what do you think is different now with Eddy Remedy the artiste, the composer that will guarantee the success of this album?
We see the way that the work is moving according to what you have said, there are five tracts in the album and the five is a Montana fire. It is not a remedy fire. Speaking from a spiritual point of view, it is a Montana thing and a Montana album and also my view point which is the reason for the external thing because that is what they discover and is different from the focus and from where I'm coming from, you know is quite different from what people use to hear because that is going to affect the compositions of the music. It's going to affect each title of the music, the story line of the music is something else.
And the discovery also helps because the fact that I have been able to discover myself creating a better working environment for me right now, I'm alright than ever, you know musicians need an environment to be able to think and discover a lot of other things that other don't notice in you and I beginning to see all that is me.
You talked about Montana fire, what is the difference between Eddy Montana and Eddy Remedy?
That's what I'm saying "The spark" there is a different spark if I see other things apart from using a spark I will be underplaying it. There is a spark I mean a different spark in Montana that is very clear from Eddy Remedy and that spark is what is pushing up a lot of things is. We have spark with new lyrics, new style, and new live band. In short my own live band we use is the new set of live band so it's a new package, and a new person.
You are going to be 40 in November. Do you think at 40 you've achieved what you set out for when you decided to do music?
No. I have not achieved but I feel fulfilled because if I die today this story is going to be said and I'm going to be mentioned. So there is a sign of fulfilment in that but it doesn't end their and I'm still alive and am just 40 and they say live begins at 40 and you know maybe the hit has not come I want to take it that the hit will come. Remedy issue was not the beginning to Eddy but now with the stage I've gotten to I think that this is the time for the hit to be made. So I feel fulfils but in terms of achievement I've not started I'm just about to start.
At what point did you start realizing something what was wrong with your career?
That was the year I got married April 2000, that was the year I started realizing that the packaging was not alright and I tried my best just like any other artiste will try to make things work for him in his record label. I consulted the management and that was how my wife and I met because I always went there to represent the Remedy.
Are you sure it is not that while you were supposed to be discussing business with KSB, you were talking about something else?
I wouldn't say that but you know it's talking about this thing or the other thing; something else will come up.
Your were going to be 33 and you were a young successful man who was either thinking of getting married or was not thinking about it. You had a whole lot of friends who are married and all that, were you thinking about marriage when you met Kenny and what was it about her particularly that attracted you?
I think I must correct one point, my wife and I met and got married under a week so their was no room for Eedris to have gone to talk to my wife except they did it behind me because my wife fell in love with me immediately she saw me, Kenny Saint I repeat fell in love with Eddy immediately she set eyes on me and then I was still complaining I wasn't looking at anybody's face and then Keke passed me to her that talk to her so that was it, she kept looking into my eyes and there is no woman in this would that keeps looking into your eyes if she doesn't want anything from you. So she had to cool me down and get personal with me so that we could relate first on a very cool level and that was how it started.
How do you feel when you hear people say that you married Kenny Saint Brown because she is from a wealthy background or because you saw she was going to integrate you into Kennis Music?
What I will say to those insinuations that those people know that Kenny Saint Brown was nobody when I met her, it was me Eddy so how come people think I was going to eat something or get something on it. Oh I think Nigerians just cook up stories on their own when they don't have anything to do and that hurt a lot because it broke me down for years it even affected my concentration for about 2 years I wasn't writing and I drove me to a point that I wanted to start to prove them wrong instead of living my life. So it wasn't fear on me I have worked so had brought up a group, changed the music industry that year and I saw that the next thing for me to do was to settle down, instead of all the girls that comes to us while we were young.
When I met Kenny Saint Brown, she was nobody in Nigeria and I repeat nobody in Nigerian music industry and that is not to play her down, that is just the truth about her, she was nobody and I just love that, I didn't love her for the fact that she was somebody or the fact that she just came from London or the fact that she is from a wealthy background. I was associated with the Ogungbes before I got associated with Kenny Saint, I had business going on with the Ogungbe so let the people that are talking investigate this and find out who was wrong and who was right.
I was just a gentle man playing the game the way I should play it; I wasn't looking for anything else but happiness.
It is widely believed that the whole break up was due to your irresponsibility that you went back to marijuana, and then the issue with Funke Kuti?
Kenny Saint Brown met me smoking marijuana, I was smoking marijuana. It's not a big deal. Everybody has habits. How about hers? I have not told you anything and I still will not tell you anything about her manners because she is my wife and I respect her so much so I think she should respect me also by not discussing me with the press because we have children, they should always think of the children because they are more important. If people still want to hear about what I have to say I think they should go to my music because everything is there
You talked about Kennis music in track two that they did not pay you your royalty and all that?
They made money on my records. They thought I was a fool; they treated me like a fool. Sat on me like a stool even the one I called my wife sat on me like a stool. But that happened in the business and not my personal life. On a personal level Keke is still my brother- in- law, we are friends, until that day, my wife is still Kenny Saint Brown.
So Keke is still my friend. He rendered his assistance in his own time and he made it happen because he believed in our dream up to a point.