Delta State Governor ship Race: Fights on for Uduaghan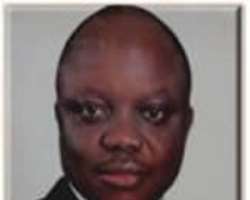 The ensuing unseen battles that has travailed the political landscape in Delta state still lingers, despite pretentious measures being put in place by the Governor Emmanuel Uduaghan led administration to paint a rather fair picture of the ugly situation, the
 
situation still remains the same even though some claim it is worsening.
On Thursday, September 2, 2010 , a Special Peoples Democratic Party (PDP) stakeholders meeting of specific invitees presided over by Governor Emmanuel Uduaghan was held at the Unity Hall, Government House, Asaba.
 
Paramount among issues discussed at the meeting which other uninvited prominent PDP members has called a farce is the case of the state executive committee of the party headed by Barr. Peter Nwoboshi and was endorsed to remain as it were despite frantic calls for its dissolution as well as plans ahead of the 2011 general elections that has remained in the front burner. But crucial issues on who supports who and who gets what and who bears the consequences of disloyalty were carefully left for closed door.
 
Call for public debate and query over Uduaghan's Endorsement
A political pressure group of the Peoples Democratic Party (PDP) tagged Obarisi Change 2011 Campaign Organization and clamouring against the continued stay of Governor Emmanuel Uduaghan in office, especially on his second term bid has advocated for the need to open a public debate and discourse on governance in Delta State in the last three years.
 
A statement signed by Hon. Bernard Idisi, Olorogun Phillip Eyagomare and Chief Emma Ogbeh had alleged that the situation in Delta state is a subterfuge.
 
It described the present PDP executive headed by Barr. Peter Nwaoboshi as illegal since calls has been rife for its urgent dissolution. 'We will insist that there is presently no executive committee of the PDP in Delta state. Whatever sham that passes for that passes for that in the state is an illegal contraption, and in no time its dissolution will materialize'.
 
It said 'The truth is that Uduaghan administration has impoverished Deltans beyond what the mind could picture despite the huge revenue that has accrued to the state in the past three years'.
 
'It is common knowledge that the government does not remit 50 percent of the 13 percent derivation revenue to the Delta State Oil Producing Areas Commission (DESOPADEC) as expected'.
 
'The commission has always been compelled to sign for what it actually does not collect. It is also pertinent to state that allocation to the Commission is irregular, so workers salaries remain unpaid for as long as sis months'.
 
Various political groups in the state have also continued to raise pertinent questions on why Governor Emmanuel Uduaghan should be endorsed by few disgruntled individuals with selfish interests and who organizes make-believe support for Uduaghan after collecting money from government despite the crush situation in the state.
 
A political group, known as Ogor for good Governance Forum in Ughelli North local government area of the state recently took a swipe at those purportedly endorsing Governor Uduaghan for a second term in office as governor of oil and gas rich Delta state by aligning itself instead with critics.
 
A case with ownership of DESOPADEC
 
Delta State Governor Dr Emmanuel Uduaghan despite the odds against his electioneering dream has vowed not to succumb to any form of intimidation in his determination.
 
Although findings reveal that Governor Uduaghan, desirous to clinch a second tenure in office as governor is ready to use all available resources at his disposal, including funds accruing to DESOPADEC to ensure his second coming, Uduaghan, after sacking the Chief Wellington Okirika-led Commission had accused it of fraud to the tune of N8 billion from the N79billion released to the commission in three years of its inception by Delta State government.
 
The Commission, which is a government intervention initiative for the advancement and integration of the Oil and Gas producing communities of the state, gets 50% out of the 13% derivation fund from the Federal government.   
Dr. Uduaghan said a group of people have been threatening fire and brimstone and warned that DESOPADEC is owned by the State Government and no group or individual has power to control it other than the State Government.
 
Political watchers are also of the opinion that Governor Uduaghan is only raising false alarm, and a clear indication that he is afraid of political forces opposed to his bid to hold grip to power despite the hunger in the state; hence his call to those who have issues to iron out with the State Government on DESOPADEC to come forward and dialogue adding that he was ready to discuss with any group.
It is also recalled that despite warnings from the Ijaw Youth High Command, urging Governor Emmanuel Uduaghan to desist from dissolving the board of Delta state Oil Producing Areas Development Commission (DESOPADEC) headed by Chief Wellington Okirika, the governor, in daring moves went ahead to dissolve the commission, alleging that it was fraught with fraud.
 
The untiring poise of incumbent Governor Emmanuel Uduaghan to clinch a second term in office by all means has heated up the polity in the state and trouble is gradually brewing as the state governor continues to point accusing fingers to opposition camps, alleging blackmail and intimidation.
 
Uduaghan's aide, Mr. Felix Ofou recently accused some politicians in the state of  holding nocturnal meetings to launch attacks on the Delta State Government and to 'expose' alleged shady deals of the Uduaghan administration through the use of fictitious, cooked up and non-existent figures, all in a desperate bid to put the government on the defensive and ultimately lose credibility.