TUFACE VISITS PROJECT FAME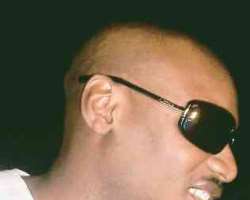 Tuface
Yesterday, Thursday, the improvised Project Fame West Africa Academy opened its doors to music star, Tuface Idibia, in continuation of the show's objective to avail the contestants of the impartations and winning formula of recording artistes with impressive pedigree. Tuface is expected to mentor, motivate and rehearse with the contestants.
Thereafter, on Saturday, September 4, the 34-year-old artiste would serve as a guest/celebrity judge on the show as the contestants perform some of the songs including African Queen, Only Me, True Love, One Love and others that heralded and have sustained him on the acme of his career. Essentially, Tuface would help to assess, evaluate and criticise the contestants' performances, after which he is expected to thrill the audience and viewers of the popular show.
'I understand how it is to be in a show like MTN Project Fame. I remember my days as an unsure upcoming artiste, and I'm happy to have an opportunity to mingle with the contestants and spend some time making music with them,' the singer said.
Tuface joins a growing list of artistes including Asa, Lagbaja, Batman Samini and Yinka Davies that have visited the PFWA contestants since the beginning of this third season. Last weekend was the turn of Elegant Stallion, Onyeka Onwenu in the Academy.
Though still smarting from the fire incident that rocked the studios where the show was being filmed, the contestants warmed up to the legendary songstress, surprising her with their rendition of songs from her repertoire.
So thrilled was the gracefully ageing singer at one point that she gushed; 'Music can make you fall in love with someone. I think I have fallen in love with him (Tolu). I don't mind doing a duet with you.' Meanwhile, Helen and Vwede have been eliminated from the ongoing Project Fame, narrowing the battle for the prizes to the remaining ten.