INEC TIMETABLE TO BE RELEASED BEFORE SEPT 11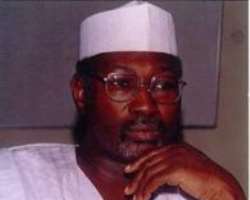 INECC BOSS Attahiru Jega
The long awaited INEC timetable for the 2011 general elections is to be out before Sept. 11, a source close to the commission told the News Agency of Nigeria (NAN) yesterday in Abuja.
The source said the delay in the release of the election guidelines was due to the Electoral Act, adding that the commission was not in a hurry to release the guidelines.
'Election timetable is a public document that will not be released in secret, the activity must be adequately covered by the media,' it added.
The source further said the commission had to ensure that there were no discrepancies in the content of the timetable.
The release of the INEC timetable for the 2011 general elections had been a source of speculation with a section of the media reporting that the timetable will be out on Tuesday. (NAN)