OKOTIE GREETS MUSLIMS AT RAMADAN, URGES PEACEFUL CO-EXISTENCE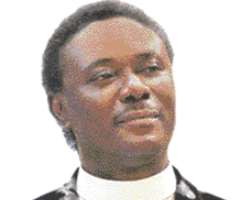 'Therefore, we must promote brotherly love and peace at this auspicious time. That's my message to all Muslim faithful this Ramadan season,' he said in a press statement in Lagos, yesterday.
He also pointed out that his continued quest for the nation's number one office was not borne out of a desire to just be President.
'We believe that the only strategy that can effectively solve our problems lies with the emergence of a new generation of leadership to take control of our national affairs: A fresh crop of leaders with vision, compassion and youthful zeal, who are nationalistic in disposition and people-oriented in motivation which is what Rev. Chris Okotie represents.'
'We propose a rebirth strategy for Nigeria based on the five principles of the acronym F.R.E.S.H that is faith, responsibility, equality, security and hope. We must rekindle faith in the Nigerian project. We must accept responsibility and be accountable for our actions. We must uphold equality and justice for every Nigerian. We must commit to ensuring security of life, property and dreams for our people. We must provide an environment where every Nigerian can hope for a future.'
Okotie also derided the Peoples Democratic Party (PDP)-led federal government for what he called its failed leadership.
'The failure of the PDP government over the past 11 years is clear to all Nigerians. That is why the Fresh Democratic Party is offering our fellow citizens a new breed of leaders, who will guarantee the basic necessities of life like food, shelter, healthcare and basic education as rights to our citizens,' he added.