UNILORIN DVC STRESSES IMPORTANCE OF POST-UME TEST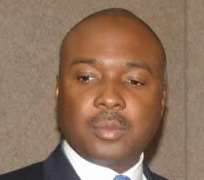 The Deputy Vice Chancellor of the University of Ilorin , Professor Kolade L. Ayorinde at the weekend disclosed that of the 27,847 candidates that sat for the post-UME test this month at the university, about 16,225 scored the average of 50 per cent and above.
Ayorinde added that though of the 73,392 candidates that applied to UNILORIN either as first, second or most preferred choice institution, for the 2010/2011 admission exercise, only 27, 847 ultimately sat for the pre-registration screening.
The Professor of agriculture stated this in Ilorin, the Kwara State capital, saying that in the screening exercise that took place between August 16 and 23 at the Ilorin, Lagos and Minna centres, 58.2 per cent candidates scored 50percent and above. He added that about 11,622 candidates scored lower than 50 in the exercise.
Prof Ayorinde added that the outcome of the screening exercise justified the necessity of post-UME.
According to the deputy vice-chancellor, 'if candidates that scored 280 (out of 400) or more in Unified Tertiary Institutions Matriculation Examinations (UTME) could score far below 50 per cent in the pre-admission screening as the recent experience has shown, it clearly indicates that 'JAMB' is not enough,' he said.
'While the questions asked were to test the general aptitude of the candidates and determine their suitability for university education, rather than competence on specific subjects, the 41.74 per cent failure recorded is a wake-up call that better measurements need to be developed to test the academic competence of students,' the deputy vice-chancellor academic said.
On what parents and candidates should expect after the screening, Prof. Ayorinde said that a phase in the admission process had just been completed while other phases would immediately follow. He added that 'what we have done is a phase. The next phase is to generate a list. Then, Senate would take a decision on the cut-off mark. Afterwards, the Admission Committee would sit to work and successful candidates would be admitted.'
On what it takes to be offered admission, the professor said 'admission depends on the number of students that applied for a particular course, the nature of the course applied for and the weighted average score of a candidate.
'Courses have carrying capacities and there is no way having 50percent or more can automatically guarantee admission. Using the experience of last year as a case study, Prof. Ayorinde said candidates that score less than 70percent would not be admitted.