ODEMWINGIE, MIKEL VOW TO WRECK MADAGASCAR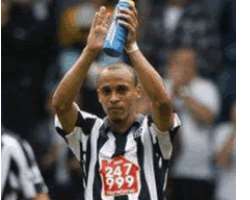 Odemwingie
West Brom of England's attacker, Osaze Odemwingie and Chelsea's midfielder, John Mikel Obi, have vowed to put up superlative showing against Madagascar in the Nations Cup qualifier on Saturday in Abuja.
Both players already in top form for the match promised to arrive on time and redeem their images in the national team after the 2010 World Cup disappointing outing.
Mikel whose injury kept him out of the World Cup is keen to re-launch himself back into the team with the Madagascar march, while Odemwingie is 'on fire' with the recent transfer to West Brom.
The youngster has now fully recovered and looks forward to playing for Chelsea and Nigeria regularly."Towards the end of last season before I was injured, I was in good shape and playing almost every week.
Then, I got injured, had surgery and did my rehab,' claimed the Nigerian midfielder, while talking to the club's official site.