DEFECTING TO PDP IS OHAKIM'S GREATEST UNDOING – AJUMBE, ANPP CHAIRMAN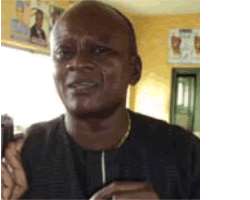 What are the chances of ANPP in 2011 elections?
PDP will not win Imo State in 2011. Going by what is happening, PDP stands no chance. People have come to realize that there are cabals in the PDP, bent on destroying Imo State. In 1999, ANPP was controlling Imo State. Then, such big names as Chief Arthur Nzeribe, among others, were in ANPP, but the masses turned away from ANPP, saying they did not want to associate with these people. So, they went to the PDP, which was relatively unpopular.
The same big names have now joined the PDP and the masses are turning back to the ANPP. I want to assure that we stand a very bright chance and that is why we have started early to put our house in order.
We started with our congresses at the ward level, which took place on June 19, we had our local government congress on June 26 and on July 3, this year, the state congress held and I emerged as the state chairman for the second time.
Are you saying that ANPP has what it takes to withstand all comers in 2011?
ANPP has what it takes all over the country, particularly in Imo State to withstand the PDP or any party for that matter, if there will be free and fair elections. And that is why we are very happy with the step taken so far by President Goodluck Jonathan, ranging from the appointment of the Resident Electoral Commissioners (RECs) and Prof. Attahiru Jega, as well as members of INEC.
The truth is that PDP has never won election without rigging, without the snatching of boxes. You know, they have the might and everything. But the whole world is now watching Nigeria. The 2011 election will make or mar Nigeria. I think the government is aware of that and I don't think that they will give Nigerians anything short of credible election. If the votes of the people count, you will know that PDP is not on ground.
What efforts are you making to ensure that the votes of your supporters count?
We are closely monitoring INEC, both at the state and national levels. We are watching every step they take. They are supposed to be the umpire and so far, we have not seen any sign to suggest that there will not be credible election in 2011. But day-by-day things unfold and as they unfold, we will also follow up. On our own, we are sensitizing the public. We are doing massive membership drive.
All over the country, ANPP is not factionalized. By the middle of August, our aspirants at all levels, including the presidency, will emerge. We want to start ahead of any other political party.
How many guber aspirants do you have at the moment?
The people we all call aspirants are people who have bought our forms and the forms are not yet out. The forms will only be out after the inauguration of the executives after our convention. So, we don't just want to start advertising people who have not yet bought our forms.
As a stakeholder and indigene of Imo State, how do you rate Ohakim's performance?
As an indigene of Imo State, who has been residing in the state, I commend where necessary and criticize constructively.
In the area of security, he was doing well in the beginning. Kidnapping and such other vices were alien to Imo State. But all of a sudden, kidnapping came in to destroy the security of the state. At the beginning, Ohakim was embraced by Imo people because he did not emerge on the platform of PDP. But on July 25 last year, when he declared for the PDP, his troubles started.
The troubles, unfortunately, affected his programme because he has been fighting intra-party war since then till now. Anyone whose programme is distorted, whose mind is not at rest, you don't have to expect so much from the person. I did advice him and it was well reported. I told him that if I were in his position, I would not join the PDP but having made up his mind to join, that Imo people would suffer for it.
Anybody in Imo knows whether what I told him is what is playing out now or not. He has been so disturbed, so restless all the while till now, and a restless mind cannot think positively.