ZONING: NDIGBO CRYING SILENTLY – IKENYA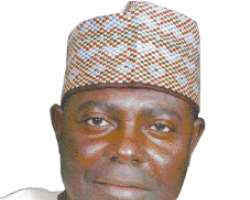 Senator Joel Danlami Ikenya, Chairman of the Senate Committee on Commerce can be aptly described as one of the most experienced legislators in the present National Assembly having garnered experience from the Taraba State House of Assembly from where he moved to the House of Representatives in 2003 and finally the Senate in 2007.
In this interview, the unassuming Senator takes a deep look at the dicey issue of zoning that has dominated political discourse in recent time. He argues that while the Constitution allows President Goodluck Jonathan to contest the 2011 election, it is important that the former Bayelsa State governor should be allowed to assess the nation's political atmosphere.
He adds that Ndigbo who were positioning for the Presidency in 2015 are beginning to cry silently over the issue of zoning and advising that Jonathan should not contest the 2011 election if his ambition would lead to anarchy.
Excepts…
How has your journey been so far in the Senate?
I have been in this game for a little while. I have seen a lot of prospects in terms of lawmaking. It has been so challenging, tough and I believe only the tough gets going. I am happy I am among them. I specifically said tough because of the area of budget implementation. That is where my heart bleeds actually because legislators took their time to do all the nitty gritty and at the end, the executive releases money to where it wants against the provisions of the law. I think we will get out of that very soon.
How do you think we can get out of that?
By getting people to understand that a law is a law and you know that when late President Yar'Adua came on board, he talked about rule of law, which actually worked. People respected the law and they know that things are supposed to be done properly. I believe that building on that continuously, we will get to somewhere. I have been in this environment for a period of about seven years now.
Looking at it from 1999 to date and I can see improvement in budget implementation. We had a worst period during the Obasanjo's administration when budget was just a mere paper operation but when late Yar'Adua came, there were a lot of improvement. Presently, when there are areas of disagreement, the President usually returns to the National Assembly for amendments. You know, during Obasanjo's period, it wasn't so, he releases money based on what he wanted to do and because of that oversight functions on ministries and agencies of government were not taken
seriously. I believe we are growing in comparison to budget implementations between 1999 and 2007 that was more of a military carry over but thank God, democracy has come to stay. I think we are learning fast and we should learn fast because the hope of a nation or a state relies more on its budget. Good implementation of the budget also improves the standard of living of the people and also increases the GDP and so on.
The 2010 budget as we are speaking has just passed because there were some areas that have to do with the lower revenue owing to the falling prices of crude oil below budget estimates and it is only fair to look at it again and amend it. We did look at it again and amended it. The rule of law is working and people's voice is also being heard. I think there is a great understanding now between the legislature and the executive on this year's budget. It is just for Mr. President to approve. It is just a matter of making sure we are committed. I believe that government will be committed because the election is coming. Any failure of not implementing the budget, I think will affect the elections and I don't believe government will ignore that kind of serious issues on ground.
What is the whole idea about zoning particularly in the PDP?
I contested in 1992 to the State House of Assembly under the Social Democratic Party (SDP) and there was nothing like zoning then. However, I think zoning is all about confidence building so that everybody would have a sense of belonging. In 1993, we were sacked by the military through a coup. I relaxed and came back in 1999. In 1999, what really prompted stakeholders to adopt the idea of zoning was basically because of the annulment of June 12.
The South West felt slighted after knowing that there was free and fair elections which were annulled by General Babangida and the only way they could be pacified was to allow somebody from the South West to run. The PDP came up with the idea that the best they can do was to make sure they have a candidate from the South West to pacify the Yoruba people. That took place effectively and it also gave room for the nation to pick a Vice President from the north which helped to stabilize the nation.
The thinking then was that, 'let us prevent avoidable problems.' I think that was what really happened. To my understanding as a member of the legislature, I know there was zoning from that day. Nobody has told us there is no zoning. But the problem we have today is the issue of Mr. President, who has taken over and if late Yar'Adua was to be alive today, nobody will be talking about power shifting to any place at all. But our President has found himself either to run or not to run because as it is today, he is constitutionally empowered to run and what other people are talking about is on moral burden whether it is fair for him to run.
And I believe that if you bring in the issue of moral burden and the constitution, it is now left for Mr. President to assess the atmosphere and run a government that he would be remembered forever. I believe that the constitution has not stopped him and I also believe that it is not about his ambition, it is about the unity of this country. If he can be an agent of stabilization, I mean the agent of uniting the whole group of people in this country, so be it.
Today, Mandela is being celebrated, not because he is Mandela, it is because he is committed to his people, because he fought for freedom and brought his people out of anarchy. I believe that Mr. President will not contest election where there will be anarchy in this country. I believe he has the opportunity to contest. If he contests and lose, he should accept defeat. And if he wins, the people should know that democracy has grown to a level that people should accept defeat.
Mr. President has promised everybody, not only his party that every vote must count. So, nobody should get worried if there is no zoning. If you know that you are popular, you can come out and contest the election, even if it is for the seat of a governor, Local Government chairman and councillorship. What is more important is what you have to offer to your people. That is very important. In essence, my stand is that the constitution has not stopped Jonathan from running. As I speak to you, I am contesting with somebody who has just started his four years as a governor.
So I believe that as it is today, if you are talking of the grand norms of this country, Mr. President is very qualified to run.
How would you marry jettisoning zoning and distribution of leadership positions in the National Assembly?
That is my fear actually. The Igbo people are crying silently and when they meet some of us, they cry aloud. They are saying that by their thinking, they had expected that by 2015, they would get the Presidency. With this type of agitation, I believe that the most important thing is the unity of this nation.
One, everybody should be able to have a sense of belonging. The constitution is very clear about how government can be formed and no ethnic region or section should dominate a government in terms of appointment. I believe that after the election, people should be able to sit at a table and make arrangements to make this country more united than losing confidence in being part of this country. I know that at the end of the day, after the elections, people will be able to sort it out and make sure that every section is accommodated
Why are you challenging Governor Danbaba's second term bid?
I started in the House of Assembly in 1992 to 1993 and also between 1999 and 2003. I later moved to the House of Representatives in the National Assembly in 2003 till 2007 after which I contested the Senate in 2007 to get to where I am now.
With the call and pressure on me to contest and after passing through the legislative arm of government to the highest level, I think these experiences can be transferred into making the executive a better place and also touching the lives of the people. I have done that through the legislative arm of government and I believe that I can apply that kind of experiences to the executive arm of government.
Working together with the legislature that I know too well since I have been in the terrain for some time, I should be able to develop the state and put it on the map. As it is now, Taraba State is missing on the development map. The state is not being heard for positive reasons, it is only heard for crisis, which is not fair. I think the state should be heard for development. No State can be compared with Taraba in terms of weather and mineral resources and in terms of what it takes to make a state grow better.
I think the pressure and the desire to serve my people better have propelled
me to challenge the incumbent. I just want to say leaving him unchallenged will not be fair on the people of Taraba state. I believe that the present governor of my state is a cancer to the state. Leaving him means putting people in prison. My people are in Egypt and our prayer is that we move out of Egypt, even though I know there are lots of road blocks here and there and there is Red Sea.
God will part the Red Sea for us to cross over like the people of Israel crossed over to their Promise land. I think we can also do that in Taraba. We are talking of a state that has all the resources it takes to develop but Governor Danbaba has failed. He admitted failure and I don't think we should allow any failed leader to lead the people who have vision and destiny. I don't think it is fair.
As a legislator in the State House of Assembly for almost six years or seven years, I traveled all over the country, to several parts of the world and I know how other states are. Gombe State was created after Taraba and if you go to Gombe today, they have graduated the first set of their university graduates and I believe that the resources that Gombe has cannot be compared to that of Taraba. I have been reading in the papers and I have assessed a lot of things that happened. I have also gone into the website of the Ministry of Finance.
I find out that Taraba State government as at today has collected over N160 billion yet no single toilet has been commissioned. Democracy has grown and I don't think we should be afraid of the incumbent because giving him another four years will cripple everybody. Somebody who has not seen education as priority thus refused to pay WAEC and NECO fees for our students which led to the non-release of our children's results. I think it is a serious matter because the future of the country and our states is on education.
I am contesting because he said Danbaba Suntai has failed. In the developed countries, he should have resigned but he is insisting on re-contesting. If he failed, I don't think he has anything to offer to the people of Taraba again. I want to assure you that I am not only contesting, I am contesting to win by the Grace of God because I have better programmes and agenda. I have the people at heart and I have what it takes to put the state in a better position. If given the opportunity by my people, I will do better than him.
How do you think INEC should go about next election?
I also want to assure you that preparing the voters' register, we have reduced the number to 60 days. So, two months is enough for him to prepare a clean register. If he is starting in September, by October he is expected to finish the register and we will have a new register by November and we have our election in January. I think everybody should work towards January.
I don't think the National Assembly is disposed to amending any section of the Electoral Act for extension. We believe that there should be elections and everybody should be prepared for it. Changing dates does not guarantee successful elections. What we need is everybody's commitment.