2FACE, BASKETMOUTH FOR ABUJA 2014 BID CONCERTS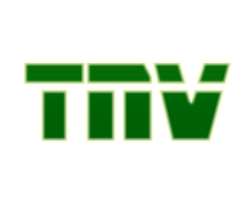 As part of efforts to step up awareness for Abuja 2014 Commonwealth Games bid, a musical concert to whip up support will kick off in Abuja on July 13.
According to Patrick Ukah of Gazelle Consult, the marketing consultant for the bid, top entertainers like 2Face Idibia, Basketmouth, Gordons, Maliki and Styl Plus are expected to thrill the audience in the musical extravaganza.
He said the concert would roll off at the International Conference Centre (ICC), Abuja, one of the proposed venues to host boxing during the 2014 games, if Abuja is chosen.
Ukah said, "We deliberately chose the venue so as to begin early to draw attention to the venue".
He added that the logo for the bid and some visual strong points would be shown via multimedia in some selected cities around the country.
Part of the side attractions, he noted, would be raffle draws at all the stages for those who purchased tickets and would win branded souvenirs from the bid committee.
The concert will go round cities such as Calabar, Aba, Enugu, Asaba, Ibadan, Benin , Kaduna, Jos and Makurdi and it is scheduled to end in October.
Abuja and Glasgow are the two cities jostling to stage the games. The winning city will be announced during the General Assembly of the Commonwealth Games Federation in Colombo, Sri Lanka, on Nov. 9.
Apart from improving awareness of the games bid among Nigerians, the concert is also a potential revenue drive which will showcase the tourism potential in Abuja.
Abuja, a city of 1.6 million people, already has 80 per cent of its venues, including a 60,000-capacity national stadium. Habu Gumel, president of the Nigerian Olympic Committee, who handed over Abuja 's bid, said he was confident of victory . The city has pledged to pay all the travelling expenses of the competing nations and each Commonwealth Games Association would receive a grant for training and development of athletes of US $125,000.