Golden Jubilee: National Theatre opens its door for Nollywood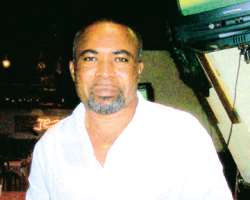 A big deal awaits lovers of Nigerian movies and stage plays at the National Theatre, Lagos during the forthcoming 50th Independence anniversary of Nigeria.
In partnership with the Association of Movie Producers of Nigeria, the theatre's management have concluded plans to show many films that tell the story of the country.
To this end, top producers and actors such as Zack Orji, Fred Amata and Obasele joined the General Manager of the National Theatre, Mr. Kabir Yusuf at the theatre last week to unveil the package.
According to Yusuf, the move is predicated on the need to celebrate Nigeria and also keep the theatre alive when the independence feasts vibrates across Nigeria.
"We are using the opportunity of the anniversary to show Nigerians films that have defined the essence of Nigeria in various ways. This applies to the plays that will also come up. At the same time, we will show documentaries that many people have not seen before," Yusuf explained.
He, however, added that the theatre would be at the same time be celebrating its 34th anniversary.
The documentaries would include those that capture episodes in the struggle for Nigerian independence and other significant events across seasons.
But while Obasele said that the films to be shown would reflect the Nigerian spirit from various perspectives, Yusuf explained that the documentaries on the National Theatre bill are different from a N250m Independence commemorative film recently commissioned by the Federal Government.
Besides, the package also entails exhibition of Nigerian dresses, art and crafts, foods and drinks.