Canadian, Indian, Irish Firms Bid To Run Nigeria Grid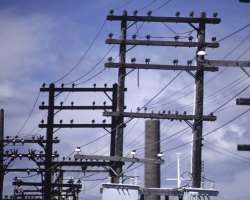 Electricity companies from Canada, India and Ireland are the final bidders to take over the management of Nigeria's national grid, a contract likely to be awarded by the end of the year, a top official said on Friday.
Manitoba Hydro, owned by the Canadian province of Manitoba, India's Power Grid Corp and Ireland's Electricity Supply Board (ESB) are the final bidders to manage the transmission grid in Africa's most populous nation.
"I can tell you that we expect to finalise everything and hand over by the end of the year," Bart Nnaji, head of a presidential taskforce charged with reforming Nigeria's power sector, told Reuters.
President Goodluck Jonathan on Thursday unveiled a blueprint for ending chronic power shortages in sub-Saharan Africa's second biggest economy, a plan which financiers say could unlock billions of dollars of private sector investment.
Under the strategy, Nigeria will privatise electricity generation and distribution. It will continue to own the national grid but its management will be privatised.
Despite producing more than 2 million barrels per day of crude oil, Nigeria relies on diesel generators to power everything from phone chargers to luxury hotels because of constant power outages which are a major brake on growth.
Jonathan's plan, unveiled less than five months before elections are due to be held, is the most comprehensive yet designed to solve the nation's power problems.
Previous privatisation efforts, most recently of former state telecoms monopoly NITEL, have been a failure and investors say the roadmap for reform will need to be backed up by cast-iron guarantees on the regulatory framework.