Power Outage In Nigeria As PHCN Begins Indefinite Strike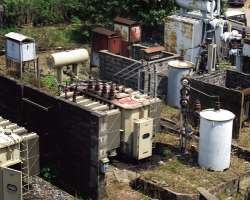 San Francisco, August 25, (THEWILL) – Employees of the Power Holding Company of Nigeria (PHCN) today, began an indefinite industrial action which has thrown the entire oil producing country into a power crisis.
Nigeria has battled to keep its electricity running barely managing to generate about 4,000 megawatts of energy, a far cry from the government estimated target of 11, 000 megawatts.
The aggrieved workers under the aegis of National Union of Electricity Employees (NUEE) and Senior Staff Association of Electricity and Allied Companies (SSAEC) are protesting the nonpayment of their monetization arrears since 2003.
A circular by the NUEE, signed by the union's General Secretary, Mr. Joe Ajaero, stated that, "Despite agreement reached at the end of the meeting between the Minister of State for Power, PHCN Management and the Electricity Sector Labour Unions on July 25, we regret to inform you that the Government and PHCN have refused to respect the pact that states; that payment of the monetization arrears would commence on Monday, 26th July, 2010 and would continue non-stop until completion within 30 days.
"You will recall that based on the agreement, we shelved the indefinite industrial action that would have commenced on Monday, 26th July, 2010. Because of their insensitivity in resolving this all-important issue, it has become imperative, therefore, to react accordingly.
"Consequently, all members of staff and the Unions are hereby directed not to report for duty as from Wednesday, 25th August, 2010 except payments are made to all eligible members of staff. It should further be noted that all gates to PHCN installations must remain locked and every observed saboteur should be adequately sanctioned.
"This is for strict compliance, please," the NUEE ordered its union members.
The strike is coming just as Nigerian President Goodluck Ebele Jonathan is set to launch the road map for reforms in the power sector in Lagos on Thursday, August 26, 2010, at the Eko Hotel and Suites, Victoria Island, Lagos.
Reports say several parts of the country have been hit by the strike, leaving residents and companies without electricity all day.
The workers have vowed to continue the industrial action until their demands are met by the federal government.