ECOBANK EMERGES BANK WITH BEST TRANSPORT SCHEME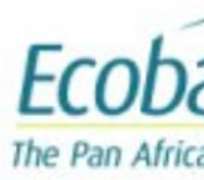 The Federal Ministry of Transportation at the weekend awarded Ecobank Nigeria Plc. a Meritorious Service Award as Nigerian Bank with Best Transport Unit.
The award is in recognition of the banks activities that have contributed in no small measure to the development of transport business in Nigeria.
The Federal Ministry of Transport, which lauded the bank for its efforts, said the ministry gave the award in conjunction with Build-craft West Africa and as part of activities that rounded off the 2010 Transport Week.
Responding to media question on the award, Ecobank's Head, Domestic Products & Contact Center, Mrs Funmi Ajayi, said the bank merits the award, as it has been in the forefront of transport projects financing in Nigeria. This been part of its determined effort to ensure commuters comfort at all levels of transportation.
In her words: 'The award signifies that we have the personnel with a full grasp of the dynamics of transport finance and we are able to proffer superior solutions to challenges in transportation.'
Citing examples of Ecobank's support to the growth of the transport industry in Nigeria , Mrs. Ajayi said 'our partnership with the Lagos Bus Rapid Transfer scheme (BRT) and the success of it, is a model that is being understudied by others even outside the country. We bought 100 buses at the start of the scheme and financed additional 50 buses earlier this year'. This is a feat that has not been achieved by any other financial institution in the country.
Speaking further she said Ecobank has partnered several other groups in the transportation business. These include Nsik motors in Uyo Akwa Ibom State, Airport Car Hire Association, Road Transport Employers Association, Abuja Leasing Company and many other transport related projects spread across the country.
Other awardees at the event include Union Bank, Arik Air, ABC Transport, Young Shall Grow Transport amongst others.
The Ecobank Transnational Incorporation (ETI), the parent company of Ecobank Nigeria Plc, had increased its equity stake in the Nigerian subsidiary from 71 per cent to 85 per cent following its recent deposit of N45 billion for shares and the consequent conversion of the money to shares through placing.
Mr. Jubril Aku, managing director and chief executive of Ecobank Nigeria said the special placement done last year increased ETI shareholding in the bank to 85 per cent. He said the Nigerian Stock Exchange (NSE) has granted the bank a two-year waiver, adding that by then the environment would have been ripe for a sell down.
The waiver became imperative because under the post-listing requirements of the NSE, a company can be listed on its main board if about 25 per cent of its equity is in the hands of members of the public.
ETI had boosted the capital base of Ecobank Nigeria last year with an injection of N45 billion.