LSSTF EXECUTIVE SCRIBE DECRIES UNBRIDLED USE OF SIREN, CONVOYS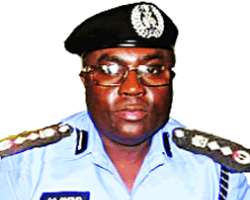 The Excutive Secretary of the Lagos State Security Trust Fund (LSSTF), Fola Arthur-Worrey has decried what he called urban terrorism on Lagos roads. Arthur-Worrey who spoke to Daily Sun in Lagos condemned the bridled use of siren and convoys on Lagos roads by undesirable private citizens and urged them to borrow a leaf from the state Governor, Babatunde Fashola (SAN) who goes about quietly inspite of his status.
The lawyer cum author also frowned at the police authorities for condoning such practice by giving their men out as escorts to several citizens who could pay the price. His observation was against the backdrop of the pledge by the Inspector General of Police, Ogbonaya Onovo to withdraw such officers attached to private citizens convoys.
'It is unfortunate that our institutions have not been able to address certain unruly conduct even when such conduct violates the right of the people to peaceful environment.
'I'm amazed at the way all manner of people go about in convoy and siren to terrorize fellow citizens on the roads. I have been victim several times. Alaba traders, pastors, chiefs, lawmakers at all levels, everybody now goes about in convoy and siren, they always create confusion and commotion on the roads. And unfortunately some police officers are engaged in this act of sheer arrogance and terrorism.
'One of our senior legal officers was knocked down and killed in one of such madness show of ego on our roads. It is even more sad when you consider the state of insecurity in the country and thousands of our policemen are being used for what is not legally permissible. 'In Lagos state here, the governor goes about his duty quietly without