E-VOTING: THE TRICKS, TRAPS – SPECIAL REPORT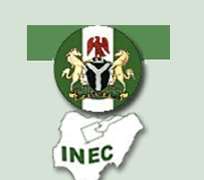 In other climes where democracy is celebrated, like the United States and Britain, election time is a period of looking forward to change, a new hope for better leadership.
But in Nigeria, where democracy has thrived for over 11 years now, albeit in default, election time is a period of anxiety. This is because Nigerian politicians view election as a do-or-die affair. The irony is that something worth celebrating in civilised countries generates palpable fear in Nigeria which is the most populous black nation in the world.
Every election year is fraught with migration and/or relocation by the citizens. Some ethnic groups leave their host communities to return home in anticipation of trouble, such as riots, violence and even killings. The Jos killings are yet to abate, triggered by the Jos North election of 2009.
Allegations and counter allegations of rigging always trail every election in Nigeria at ward, local government, state and federal levels. This is why the Federal Government is seeking solution to election problems in Nigeria. Next year's election is just around the corner and efforts are in top gear to ensure that previous errors as well as rigging are prevented if not eradicated.
Observers believe that Nigeria is moving at a snail's speed in maximising and harnessing the benefits of Information and Communication Technology (ICT). For instance, Nigeria was almost in trouble before it latched on to the Closed Circuit Television (CCTV), when smaller African countries had exploited it four years before.
The immediate challenge facing Nigeria at present is how to make the 2011 elections free and fair. In this wise, many believe that adopting the e-voting system would put the nation on the road to rig-free elections where every vote will count.
e-voting
Electronic voting, also known as e-voting, is simply voting electronically by deploying biometrics to achieve accuracy. This would prevent fraudulent people or groups from voting twice or taking electoral documents to their homes to thumbprint and fill ballot boxes. Just as e-passport has become a success in the country, e-voting is also achievable if the will to make it work is there
According to Senator Ayo Arise of the Peoples Democratic Party (PDP), e-voting is the solution to electoral problems in the country. He said the problems militating against the country's electoral process would continue unless modern ways of doing things were adopted in the electoral system, regretting that Nigeria was yet to explore this option.
In August 2004, Venezuela took a decisive political action by holding a referendum to evolve a reliable political procedure. The action gingered millions of its citizens to vote, which led the country to examine the use of technology and identification systems for political reforms. And the decision to use e-voting was taken.
On August 15, 2004, nine million Venezuelans participated in e-voting that was declared one of the best in that country. Ever since, the country has latched on the technology to achieve not only good governance but also credible political stability. Venezuela is only one of the countries that decided to use technology to achieve electoral credibility. Other countries that use e-voting include Ghana, United States, United Kingdom and Portugal.
Supporting e-voting, Otunba Niyi Raheem said once e-voting is given a trial, Nigeria's electoral challenges may disappear. He wondered why people were sceptical that Nigerians would not be able to adapt to the technology, pointing out the citizens were not as ignorant as not to be able to adapt to change in the polity.
Plans before now
E-voting was endorsed for Nigeria's 2007 general elections. According to former Independent National Electoral Commission (INEC) Chairman, Professor Maurice Iwu, the time has come for introduction of technology into the nation's electoral process and if this system is applied, it will eliminate rigging and manipulation of manual systems of voting. 'The e-voting was adopted from India when INEC officials in 2004 went to observe that country's general election. It is important to know that e-voting machine is a product of Electronic Corporation of India Ltd. (ECIL), established in 1967 as electronic unit of the Department of Atomic Energy owned by the government.
The manufacturer was invited to Nigeria in August 2004 to make presentations of the machine before INEC, the Presidential Committee on Review of the 1999 Constitution, and the Advisory Committee on Political Affairs. In 2005 it was also demonstrated before the National Political Reform Conference, and the government then took a decision to introduce it in our electoral system,' Iwu said.
He disclosed that with e-voting machine there would be accurate information of voters stored, organised, retrieve and disseminated to INEC officials and members of the society. The nation will want to have information and knowledge of the true number of voters for each political group.
Merits
For two years now, the polity had been unnecessarily overheated due to several political challenges ranging from thuggery, maiming, rigging, among others. A few stakeholders also believe that INEC under Prof. Iwu glorified cheating in the name of electoral process. According to Raheem, e-voting must be used to achieve a free and fair election and 'we must start now because its advantages far outweigh the disadvantages'.
Another stakeholder, Asonye Martins, says e-voting is the only solution to Nigeria's polity. He said the most important thing is for INEC to put its house in order and ensure that credible elections were not only achieved but sustained, adding that 'before e-voting could be considered the new INEC boss must be relatively IT compliant. This would help the polity because once the new boss is receptive to change, understands the nitty-gritty of the technology, then Nigeria would regain her respect world-wide.
President of Joint Action Committee on ICT Awareness and Development (JACITAD), Mr. Prince Osuagwu, says the country is overdue for e-voting because the world is going digital and Nigeria has no choice but to join.
According to him, the advantages the country would derive include elimination of multiple voting and stuffing of ballot papers, reduction in the cost of conducting election since there will be no need for paper work, and transportation of ballot boxes will be eliminated. 'It will also show the time voting starts and when it closes thereby making it impossible for people to vote before and after closing time. Quick counting of votes and declaration of results and invalid votes will also be eliminated,' he said.
Job creation
A much as the use of e-voting would ensure credible elections in the country, it would also create jobs for our youths. For instance, when Venezuela used e-voting in 2004 for the first time, over 600 installers, system engineers of various telecommunications network as well as officials that would handle the computers and equipment were trained for the election.
Nigeria's geniuses
Determined to contribute their quota in the country's electoral system, two students of the American University of Nigeria (AUN), Yola, Adamawa State, have successfully developed e-voting software. Two second-year students, Tosin Komolafe and Emeka Osigwe of Computer Science Engineering Department, School of Information Technology and Communication of the institution, developed the software called 'e-ballot'.
According to the students, the 'e-ballot' electronic voting device was used to conduct the election of the students' union. Speaking with journalists on the development, Tosin Komolafe described the software as a very low-cost and user friendly programme intended to reduce human error during voting and counting process, adding that it could be successfully employed during the 2011 general elections in the country if the device could be mass deployed by the electoral body.
Emeka Osigwe also said the device could be used to conduct voting anywhere in the world, adding that they were driven to invent the device after observing the long queues, stressful waiting, operational inefficiency as well as counting problems associated with manual voting during previous elections. Interim President of AUN, Bettina Sawhill Espe, said, 'What has been accomplished should be heralded not only in Nigeria but around the world. The two students have been able to design, produce and put to test the first completely transparent data-driven voting system that performed brilliantly.'
President of Association of Telecommunication Companies (ATC), Engr. Titi Omo-Ettu, says it is good and practical, but where it does not serve its purpose, manual option should be used to supplement.
'It is not that I am in agreement with those who talk of e-voting, as I would require that we all get proper meaning of e-voting before we discuss or deploy it. Technically, e-voting means the art of voting and polling that employs the internet as medium.
That is to say all activities involved in management of voting and polling, especially those that require instant transmission of information from the voting points to all collation points, are done electronically and simultaneously. For the definition of 'e' to be true, the use of internet is necessary. What those who are discussing e-voting in Nigeria mean is actually 'computerised' voting. That means using electronics (the computer) to collate and send results from one place to the other. That is not e-voting. It is computerised management of voting,' he said.
'There will be power problems and lack of education to handle things when they go wrong. No problem when things are working fine. The problem is usually moments when things do not go fine. In any case, the internet at the backbone level, even for the 'computerised voting' will require steady power supply to be available throughout the exercise.
How does e-voting work?
According to Hugh Gallagher, an independent consultant to state and local election committees nation-wide, most e-voting machines use similar procedures, with variations in the secure media used to activate machines and procedures for retrieving votes. He explained that all e-voting machines include back-up batteries to run for a few hours during power outage. Votes stay in non-volatile RAM, so they aren't lost if the batteries die. The booth machines operate independently and connect only to a local election judge's workstation.
'They lack the hardware to connect to the Net. To report results, most systems collect votes onto one voting machine or system at the polling place. That machine then dials into a system at election headquarters and transfers that precinct's tallies over an encrypted modem-to-modem connection. Later, poll workers deliver the memory cards along with a print-out of the results,' he said. Gallagher added that systems used to collect and transmit results should not be connected to the Internet during tallying and collation of results.
Benefits
Most important, touch-screen systems can reduce several common mistakes voters make in the booth. They provide immediate feedback on your vote, helping to ensure that you don't vote for too many candidates in a race, forget to vote on an issue, or enter an unintended vote because you misread the interface.
E-voting terminals can be more convenient than paper systems as well. When equipped with headphones and a Braille keypad, touch-screen machines let sight-impaired voters cast their votes without needing to share their choices with a human aide. Officials don't need to supply paper ballots in different languages - voters select the language as a menu option. Results can be transmitted to election headquarters in seconds, and recounts are a snap since each vote is unambiguously stored in memory.
Immediate past president of ATCON, Dr. Emmanuel Ekuwem, disclosed that the benefits derived from e-voting far outweigh its demerits, adding that the reason there had been election rigging was simply because biometrics was not involved. 'Why should there be the same thumbprints for a particular vote, all because of rigging? Biometrics would stop rigging, but it would not end overnight. It can start from the lower level elections because we have to grow our technology and begin to apply them on some important national issues.
'We should make sure the level of complexity of any issue of technology is not beyond the technical competencies of the staff available. For instance, biometrics could be introduced in 2012 local council elections or even party elections. In the next 10 years elections, including collation and collection of electioneering materials, would be adjudge free and fair if only there would be a paradigm shift from the way we do things during election to technology. Let's avoid avalanches to issues, we would gradually grow it,' Ekuwem said.