SICKLE CELL NIGHTMAR: RAVAGES FIVE CHILDREN IN ONE FAMILY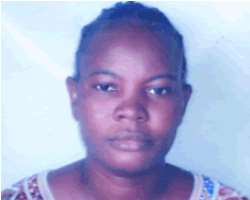 •Mrs Adewale

If you ask any member of Pastor Abel Adewale's household to describe what life has been like, he will tell you it has been an excruciating and devastating pain; a life full of misery, grief and woes.
Adewale is the Shepherd of Christ Apostolic Church, Agodo-Segun, Lagos State and hails from Osun State. He has been married since 1990 and blessed with five children. But his is a blessing that comes with much agony – all five of his children are sickle cell anaemic or what is simply referred to as SS genotype.
Blind union
According to the clergyman, before marriage, neither of the couple had foreknowledge of what the disease was. But even though they are carriers of the genotype AS, fate played a hard one on them as none of the children turned out a carrier. Unfortunately, the eldest of the five children bowed to the cold hands of death at the age of 10.
Homeless
Pastor Adewale, who visited The Sun's corporate headquarters in Lagos to narrate his family's ordeal, said the affliction has led his family into a life of penury. He lamented that as a result of the battle to save the lives of his children, the family is left with practically nothing as all their earnings have gone into medical attention.
'Presently, we are homeless. It got to a point that we no longer could afford to pay our house rent. And so, we were ejected. Right now, we have no property. Initially, they were in private schools. But now they attend public school since we do not have to pay school fees.
'We have never done genotype test before. But as time went by, we discovered that my wife is AS and I am also AS. It is quite unfortunate that the whole of our five children are SS. As a result of this, life has been more than miserable,' Adewale lamented.
Gone too soon
Coming close to tears, he narrated how his first daughter died and how others constantly fall ill.
'It was when our children were persistently sick. Even with my constant and ceaseless prayers, casting out demons and Satan, loosing and binding, yet, we lost one of them. That was our first daughter and we had her in 19991 and lost her in 2001 at the age of 10. So, at that point, I started thinking and wondering what the matter was. Still, the other children continued falling sick at will. My wife and I were spending quite a lot on treatment, spending all our income buying drugs. Their condition and the situation got worse to the point that we started selling our properties for their medical treatment.'
Endless crisis
Adewale lacks words to describe the experience the whole family goes through whenever the children are in crisis.
'I don't know what word I can use to describe what we have been going through. Maybe I should use the word 'horrible.' Almost at every point, these children will be complaining of pains in different parts of their bodies. Its gets so terrible that they will be screaming, please daddy, mummy check my body for me. Please check my chest, check my hand. The hand is paining me, come and check it.
'As you are checking that one, the other is complaining of stomach pain, and the other will be saying daddy, mummy, every part of my body hurts. The experience is terrible. Since we started bearing children, we have been having sleepless nights. We have sold off everything that we have that is of value. Yes, presently, we have no home because we do not have money to pay for house rent.
'We became homeless and I ran to a friend and cried out to him and he gave us a portion on his empty land. Then I borrowed some money and built a lean-to with condemned roofing sheets and wood. And this is as a result of their constant sicknesses, which has gulped all our earnings.
So, we moved our few belongings and we are managing there. It is a terrible experience, which no one can even wish for his enemy. Even though we get drenched in it when it rains, we are managing the place for now.
Shocking discovery
At the onset, Pastor Adewale was at a loss on what was plaguing his family. After an unsuccessful spiritual search, he turned to a friend who advised to him seek medical explanation instead. 'By the time we lost our first daughter, we were lost in thought as to what the matter was and what went wrong. We were depressed and almost lost faith. It was then that we got to know about the ailment. This was when the other children continued falling sick regularly after our daughter's death. So, a friend came and advised that we should not just be casting out demons all the time. He suggested that we all go for medical test to know the genotype of members of the family. That was how we discovered,' he revealed.
Disclosing further, he added: 'Before now, we could not just fathom what was wrong with our children. So, we would take them to clinic and chemist shops. And each time we take them there, they just treat them with malaria, typhoid or pain relieving drugs and we take them home. Whatever they diagnose, they treat. I didn't know what they were treating. Most times, they were hospitalized and when we feel they were a bit okay, we take them home. But their problem persisted and the kids just continued languishing in untold pains.
'When the problem was discovered, we started taking the kids to the General Hospital in Ikorodu, Lagos. Like I said, the remaining four children are all SS. The eldest is now 17 years and the others are 12, seven and five years…Daily, we still pray and beg God not to let anything happen to our remaining children.
Begging for help
Sobbing and crying out for help, he said: 'We need assistance. We are terribly in need of help. We need help from wherever it can come from – the government, general public, individuals and corporate bodies – to be able to get good accommodation, educate the children and give them good medication.
'And then, let the government give attention to sickle cell disease just like the way it does for HIV/AIDS, tuberculosis, malaria and other deadly ailments. Sickle cell anaemia is chronic and deadly. So, they should give it priority in their health policy. They should pay more attention to it by way of installing the diagnostic machines in all public hospitals and find a way of reducing the cost of treatment and drugs. More than AIDS, it is a killer disease and inflicts an inexplicable kind of pain on its sufferers.'
Dispirited
Asked how his wife is coping with the challenges, Adewale lapsed into silence for a while and replied: 'My wife is a petty trader and she takes care of pregnant women in the church. Anytime there is crisis, she feels so bad. It touches her heart, soul and mind that she feels so dispirited. Like this morning, my eldest child had crisis and could not go to school. They are at home even while I speak with you.'
He cautioned on the danger of depending only on spiritual help when confronted by problem.
'Doctors have advised that intending couples go for genotype test before going into marriage. Once parents discover that their child is sick, please take them to the hospital. Do not just be there, casting out, loosing and binding. Technology has now shown that we cannot always depend on prayer alone or being superstitious. There are things prayers can solve and those that require action. This is what the experience of my family agony has taught me. I thank God for my friend's advice.'
Obviously weighed down by the litany of woes, the cleric has appealed to good-spirited Nigerians to come to his aid. He can be contacted on phone number 0803 445 6771 and his account detail with GTB is 232 708314 1290.