NFF ELECTION WILL USHER IN POSITIVE CHANGES – CHIEF EZEOGU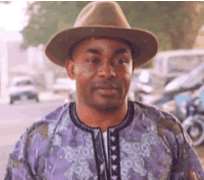 Ezeogu
Following the impeachment of former president of the Nigeria Football Federation (NFF), Alhaji Sani Abdullahi Lulu and two other members of his board, Amanze Uchegbulam and Taiwo Ogunjobi, and the consequent forthcoming elections, into the board of the football body, (which invariably has been postponed) former vice chairman of the Nigeria Football Supporters Club, Chief Isaiah Chinedu Ezeogu, has described what is happening at the Glasshouse in Abuja as a welcome development.
Chief Ezeogu stated this last Wednesday in his office while fielding questions from Sunday Sunsports. According to him, there's no right-thinking Nigerian, who would not like what is happening at the Glasshouse, as the reorganisation would enable Nigerians to put credible people in place for proper development of football in the country.
Said he: 'There is no right-thinking person, who wants football to develop in Nigeria that will not appreciate the changes going on at the football house in Abuja. I believe it will usher in credible people, who I hope will bring development to our football as it is done in other countries.
'Ghana is there for us to emulate her examples, because Ghana is becoming a better football nation and nothing stops us from doing better than them if only we can put our acts together.
'We have all it takes to rise above many nations in football and always do very well at every World Cup and other football competitions. We have the player and the resources to do well,' Chief Ezeogu continued.
'I think our problem is just with the administration and management of the game in the country. So, I am hopeful that the forthcoming NFF elections though it has been postponed, will usher in credible administrators, who can advance the course of our football.'
On the achievement of the Falconets, who won silver at the last FIFA Under-20 Women's World Cup in Germany, Chief Ezeogu said that the girls' feat gladdened his heart. He, therefore, tasked their male counterparts to emulate them to endear themselves to the hearts of Nigerians.
'I once again congratulate the Falconets for making us proud in Germany recently. Their feat gladdened my heart a great deal. They wiped our tears in Germany after the Super Eagles refused to fly at the South Africa 2010 World Cup. As a matter of fact, I would want Eagles to emulate the Falconets if they want to endear themselves into the hearts of millions of football lovers in the country.'
On the recent pronouncement by the NFF that Coach Samson Siasia would become the new helmsman of Super Eagles, Ezeogu said it would be nice if the Bayelsa State-born coach was selected for the job. He urged Nigerians to lend their voices to ensure that Siasia's appointment as Eagles' coach is confirmed.
He also prayed that if appointed, that those in authority should give him free hands to operate in order to enable him discharge his duty in a relaxed atmosphere. Ezeogu expressed his confidence that Siasia would certainly transform Nigerian football if giving the opportunity.