Mimiko lifts Ebira community with N77m assure non indigenes of equal deals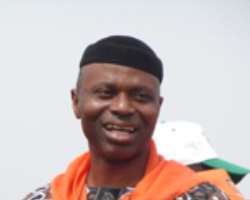 Olusegun Mimiko
Ondo state Governor, Dr Olusegun Mimiko has assured the residents of the State that his administration will not segregate against non-indigenes in the provision and distribution of dividends of democracy.
The Governor, who gave the assurance at the weekend in Idanre while addressing the Ebira Community in the local government at the inauguration of Ebira Youth in Politics, commended the Ebiras in the State for their industry and loyalty, noting that they have contributed immensely to the economic growth of the state.
Governor Mimiko added that the Ebiras have not relied on begging for money from government to survive but they have judiciously utilized the loans granted to them by government to boost their trade, stressing that their prompt response to the payment of the loan was worthy of commendation.
Governor Mimiko had last year approved, though the State Micro-Credit Agency (OSMA), the release of the sum of Seventy Seven Million Naira (N77m) as loan at zero interest to boost their trade with a proviso that the amount would be doubled this year if they repay the initial N77million. Mimiko, who was represented by his Chief of Staff, Dr Kola Ademujimi, praised Ebira leaders in the state for prioritizing the welfare of the their people, promising to provide additional loan for them as soon as they complete the payment of the loan granted to them last.
He said "Everybody knows that the Ebira people are hardworking. We gave them loan last year to boost yam production. These are the people who will not come to beg for money but will rather seek financial assistance to do their farming and all the rest. We really appreciate their support and cooperation".
He however charged them to turnout en-masse to register their names in the forthcoming voters registration exercise so that they can ensure credible election in the 2011 general poll.
Earlier in his welcome address, the Special Assistant to the Governor on Special Interest, who is an Ebira and the first to be appointed from the ethnic stock in the history of the State, Alhaji Abdukadir Adinoyi said about 1800 Ebira yam farmers from across the State benefited from the N77million loan granted by the State government last year.
While commending the State government for its positive disposition to the plights of the Ebira community in the state, Alhaji Adinoyi assured that full payment of the loan would be made before the end of next month with a plea for loan increment for them.