Agency Set to Help Nollywood Hopefuls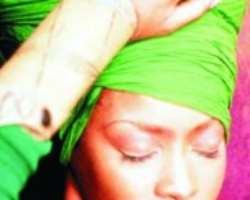 IF you think you have what it takes to make it in Nollywood then here's your chance. The Focus Features Africa First Short Film Program is calling for entries for intending filmmakers as they aim to supports films that aspire to artistic excellence and accomplished storytelling, and substantially contribute to the development of local film industries. Award recipients of the 2010 Focus Features Africa First Short Film Program can use award money received from Africa First to complete initial production and to pay for post-production costs such as laboratory fees, sound mixing, and editing. Applications must be fully completed and received by the September 3, 2010 deadline in order to be accepted. Fully completed applications should be sent to: Africa First Short Film Program, c/o Focus Features, 65 Bleecker Street, 3rd Floor, New York, NY 10012. Individuals can only submit one film.
Submissions that are made with an incomplete application or applications that are submitted without the supporting materials will be disqualified. Submissions that are obscene, pornographic, libelous, or otherwise objectionable will also be disqualified. Recipients will be notified in October 2010 of their status and must be available to travel to New York City for the Summit Weekend of November 4 November 8, 2010. Prospective applicants can log on to http://www.filminfocus.com/africafirst/apply.php for more details.