No Money To Pay Off Super Eagles Coach Peseiro – Nse Essien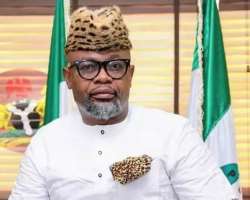 According to executive committee member of the Nigeria Football Federation (NFF), Nse Essien, the federation would fire coach Jose Peseiro if it had the money to pay him off after two poor performances in World Cup qualifiers.
Nigeria's qualification for the 2026 World Cup is already in serious jeopardy after they managed only two draws in their first two qualifiers against Lesotho and Zimbabwe.
Walter Musona scored direct from a free kick to put Zimbabwe ahead in the first half and Leicester forward Kelechi Iheanacho equalised midway through the second half.
Portuguese coach Peseiro has been singled out for criticism for the Super Eagles' slow start to qualification.
Essien said: "If we had the money (to pay for compensation), we will be willing to relieve him of his job, we're not happy. Everybody is asking for the sack of the head coach. It's unfortunate that from a possible six points we only have two points. We're in a very precarious situation."
South Africa lead Group C of the 2026 World Cup qualifiers with three points and will be expected to widen the gap on Tuesday when they visit Rwanda, while Lesotho host Benin in South Africa.
Nigeria, who failed to qualify for the 2022 World Cup in Qatar, have two points from as many matches.