Today's Christain Devotion 20-11-2023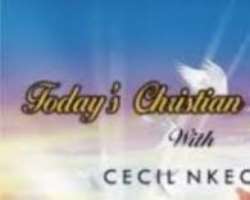 Father, thank you for being with me in the storms of life. Thank you Lord for all you've done for me. I choose to trust you because you cannot fail. I choose to call on you knowing that you can bring peace to the storms in my life. As a new day dawns, Father, may your light surround me, may your love enfold me, may your power protect me, may your presence watch over me.
O Lord, may your mind guide me, may your life flow through me, may your laws direct me, may your power abide within me, may your joy uplift me, may your strength renew me, and may your beauty Father, inspire me to success wherever I step into today, in Jesus mighty name, amen and amen. Remember that to walk with God is heaven, but to turn aside from him is hell.
Good morning, and have a beautiful monday.