Today's Christian Devotion 19-11-2023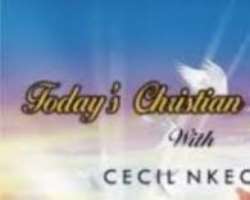 Father, thank you that just one good break, one good person, one good opportunity, just one touch of your favour made the impossible suddenly become possible in my life. Thank you that I can stay in peace and say *my God made it possible*, in the mighty name of Jesus, amen.
O Lord, as a new week starts today, you know my heart, you know the challenges I will face, please help me to keep you at the centre of my thoughts, as I navigate the complexities of this new week.
Father, please help me to live out my faith in you in all I do today. Let this new week bring me word of your unfailing love for I have put my trust in you. Show me the way I should go, for to you I entrust my life, in Jesus mighty name, amen and amen. *Let nothing move you away from your faith*.
Good morning, and have a glorious new week.