Enforcing The Ban On Unauthorized Police Protection: A Case For The Private Security Sector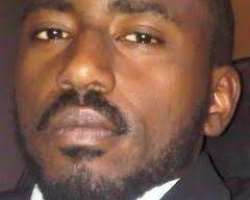 The Minister of State for Police Affairs, Imaan Suleiman Ibrahim on Monday at a 2-day retreat at the Ministry said the police high command will execute President Tinubu's directive for the withdrawal of all policemen on VIP special duties.No one will be blamed for taking his statement with a pinch of salt because that is not the first time Nigerians have been promised such.Muhammadu Buhari shortly after being sworn-in as President in 2015 issued the same directive which was never really complied with.
Three years later the AIG of the Zone 5 Police command in Benin,Rasheed Akintunde was in the news for saying only 20% of Nigerian Policemen are involved in their core duties of protecting lives and properties while 80% are on guard duty to prominent people.We had barely digested that when another revelation came just a few days later.The Police Service Commission put the total number of police personnel guarding VIPs and other unauthorized persons at 150,000.Asides robbing Nigerians of quality enforcement of law and order,the practice of security operatives being available to guard whoever can afford it has not allowed the private security business in Nigeria grow past uniformed guards manning doors and heavily built persons moving around with clients as body guards.
This is an industry with a global value of about $230 billion.One can't help but think how these businesses would create jobs and boost the economy in a place like Nigeria.Once the right laws are in place to permit the right persons to carry firearms and create further steps to generally ensure a more conducive climate for these businesses to operate,the sky will be the limit.Guards with military or policing experience earn up to $100 an hour in the US while those in the UK get as much as £1000 daily.Our companies may not charge as much but they would sure make a tidy profit providing services to a clientele no longer dependent on our communal resources; the Police,Army and DSS in this case.
An expected outcome of such a move would be the high and mighty agitating more than any of us ever would,for a more secure Nigeria because of the very 'costly' implications.As is the case overseas where these companies thrive and depend on profits to survive,they keep evolving to tackle prevailing security challenges.Clients will ditch them if services aren't top notch and they are very much aware of that.President Tinubu's transformative antecedents are a strong reason why I supported his Presidency bid and he proved true to type when he reeled out an elaborate blue print on tech.
With Nigerian start ups like Flutterwave becoming multi-million dollar companies and billions of dollars of foreign investors' money now up for grabs as seed funds for tech start ups in an increasingly digitalized world,it is only right that strong emphasis is placed on that sector.Of all the candidates on display,only Tinubu did that.The security industry is also one with a potential for exponential growth and I can only hope a visionary like him will see that.His directive that policemen be withdrawn from unauthorized persons needs to be implemented to the fullest.
We have seen cases of some of these VIPs even adding military men and DSS agents to their entourages.A second directive was issued for withdrawal of policemen during President Buhari when embarrassing videos and photos of them acting as errand boys to some VIPs became rampant.This necessitated police investigations into long-being-asked questions as to the sources of wealth of two of such persons.It is no secret that quite a number of people inappropriately enjoying the protection of our security agents are widely known as criminals eager to show off wealth and affluence as is customary to do in their world.
That quite sadly, will inevitably rub off on the younger generation we intend to dissuade from towing that path.They are now inspired by not just latest Mercedes Benz purchases and dollar spending at night clubs but also by these role models driving round town in long convoys of policemen,soldiers and DSS operatives.The merits of vigorously enforcing this ban aren't just economic,there are other far-reaching ones as well and it is my hope that this administration sees that.
Umar Sa'ad Hassan is based in Kano. Twitter-@Alaye_100. [email protected]
Disclaimer:

"The views expressed on this site are those of the contributors or columnists, and do not necessarily reflect TheNigerianVoice's position. TheNigerianVoice will not be responsible or liable for any inaccurate or incorrect statements in the contributions or columns here."