Today's Christian Devotion 17-11-2023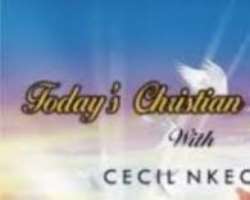 Thank you Father that my happiness is not based on my circumstances. As I open my eyes each morning, help me to choose joy, faith and happiness. Remind me that each day is a gift, and I get to decide how to unwrap it. Let me say,
*Today, I choose to be happy. I choose to see the good in every situation, and I'm thankful*. O Lord, please don't allow me to let my troubles decide how I live. When I'm stuck in an indecisive situation, when things feel tough, help me remember that you're in control Father. If I dwell on my difficulties, I'm choosing my problems over your promises. But you tell me *joy comes in the morning*, and I believe that. Instead of focusing on what's wrong, thinking I'm not worthy, or things are too hard, help me to say *life isn't perfect, but GOD, you are*, you guide my steps, your plans are good and I will embrace this day with joy, in Jesus mighty name, amen and amen.
*Surrender your life to God, and he will grant you the desires of your heart*.
Good morning, and have a joyful friday.