APC Cries Out Over Alleged Attempts To Collate Brass LGA Results In Yenagoa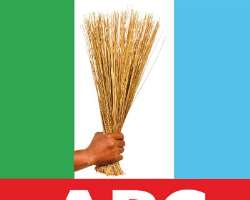 The All Progressives Congress has issued strong warning to INEC over alleged attempts by the Peoples Democratic Party and the party's candidate, Governor Douye Diri, to manipulate the relocation of result collation for Brass Local Government Area in the Bayelsa State gubernatorial election to Yenagoa, the state capital.
In a statement released on Sunday, Felix Morka, National Publicity Secretary of the APC, stated that Governor Diri is puting undue pressure on the Independent National Electoral Commission.
The party urged INEC to maintain its stance and carry out the collation of votes for Brass LGA in Brass, as stipulated by the law, before proceeding to Yenagoa for the final state collation.
The statement said, "Our attention has been drawn to brazen efforts by Governor Duoye Diri and his Peoples Democratic Party (PDP) to unlawfully and unduly pressure the Independent National Electoral Commission (INEC) to move collation of results of Brass Local Government Area to Yenagoa, the State capital.
"Brass, remarkably, is a major stronghold of our great party where the people have voted massively for our candidate, Timipre Sylva. The move is a calculated attempt to manipulate the result of the votes in favour of the PDP.
"INEC must stand its ground and collate the votes of Brass LGA in Brass as mandated by law before moving to Yenagoa for the final state collation.
"We also vehemently condemn Governor Diri's fervent incitement of violent protests at the Peace Park in Yenagoa. This is utterly irresponsible and a violation of his oath of office as Governor.
"The people of Bayelsa deserve to vote and have results of the election declared in peace and safety. Governor Diri must stand down on his attempt to set Bayelsa state ablaze and uphold the important duty of his office as the Chief Security Officer of Bayelsa State."