Why Africa Isn't Yet Ripe For A Grammys Category
"don't Doubt Me,i Go Bring Home Grammy"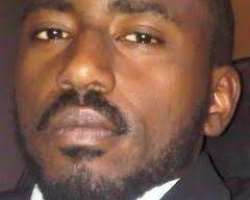 These were the words of Abolore Adegbola Akande better known as 9ice. Any avid lover of Nigerian music when 9ice recorded Street Credibility with 2face Idibia would agree there was really nothing special about these lines because just about every one of his peers was promising or aspiring to a Grammy in their own words.It was so coveted a prize the wins of 'Foreign Nigerians'; Seal and Sade Adu were celebrated as ours.We rooted hard and were heart-broken each of the 4 times Femi Kuti was nominated and lost in the World Music Category.
The Afro-Beats genre had been popular overseas since the days of his late dad,the great Fela Anikulapo Kuti thanks a whole lot to the ingenious instrumentation so it was easy for him to tour the world and keep the global spotlight on himself in a way his colleagues who were doing contemporary music couldn't.But then over time,modern day Nigerian and indeed African music has evolved albeit under the Afro-Beats moniker.Artistes have gone from trying to make the most of features by music super stars intrigued by our sound to recording high-selling albums and Billboard certified hits.People aren't just listening to us play instruments any more.
Burna Boy not only won us the much elusive Global Music Album category with modern day Nigerian music,his last 4 albums have been nominated back to back.Wizkid's Essence is currently double platinum (2 million units sold) in the US and paved the way for his collaborator,Tems who went on to feature on Future's Wait4You; effectively winning the Grammy alongside him when the song won Best Melodic Rap Performance.
Burna Boy is nominated in that category this year for Sitting On Top Of The World featuring 21 Savage making him the 1st 'truly' African artiste to be nominated in a main category.That is a huge win.Nigerian music is 90% of African Music or even more as 12 out of the 19 Most streamed African songs ever being Nigerian songs will show so pardon the heavy emphasis on Nigeria.
Yes,African Music has grown beyond these shores but is it ripe enough to own a category at the Grammys?.No,not yet.
Opening up Global Music to include a Global Music Performance category in addition to that for an album is really just as far as the Grammys should have gone for now.There is the legendary Angelique Kidjo who is all but certain to win any Global Music nomination and a Femi Kuti who has been a 'customer' of the Grammys for reasons other than that he is making waves but a careful look at the nominees for the preceding 4 years will reveal that just 2 other African acts worth mentioning have been in the fray-Burna Boy and Wizkid.
They were the only ones who really stood a chance and both are not only ranked the 2 biggest African Acts in the world but also the best.That says that only Africans that have conquered the world make it up there not just to complete the numbers.Though Arooj Aftab's Mohabbat beat Wizkid's Essenceto Global Music Performance in 2022,it didn't go platinum and didn't make it to Billboard 200 like Essence did.
The Grammys is transcendental and anyone in Africa who has ever dreamt of winning it has always known they would have to pull off something extraordinary.Wizkid in addition to having a double platinum track in the States and first African song to be on Billboard 200; top 10 as a matter of fact, also has an album with Gold certifications in the US,the UK,the Netherlands,Canada and Switzerland.Take out Mama Kidjo and that is the only level of quality from the motherland capable of disrupting Burna Boy's Global Album Grammy choke hold.The exploits of the African Giant are well known and need not be told; he is the biggest African artiste for a reason.
Excluding Queen Angelique Kidjo who will enjoy 'honourary' status till she retires,how many other African artistes asides Wizkid and Burna Boy can truly be referred to as Global artistes?.I can only count Rema who doesn't just have the first African artiste-led track to reach 1 billion spotify streams in Calm Downfeaturing Selena Gomez but also has the most streamed African album in Raves & Roses & is being heavily played across the world.Yes,African Music has gained the world's attention but a lot still needs to be done in comparison to Latin Music; the other 'foreign music' to own categories in the Grammys in addition to having its own seperate Grammys; the Latin Grammys.
African Music needs to have at least 5 artistes going platinum in the biggest music markets in the world and selling out big arenas before we should talk about an African Music Performance category otherwise a Grammy would go from that prestigious plaque every African artiste wet dreams about to what is up for grabs for even one hit wonders doing shows at obscure night clubs in Malta or Finland in the name of touring.If just a handful of artistes are known by music lovers outside Africa and are recording hits people play then I am sorry but we can't really say we have arrived yet.Its best to allow the Grammys retain its mystic quality and not drop it in the realm of standard-issue.
Umar Sa'ad Hassan is based in Kano Twitter: @Alaye_100 Email: [email protected]