JONATHAN REAFFIRMS COMMITMENT TO COMPLETION OF AJAOKUTA STEEL COMPANY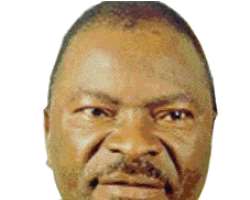 Idris
President Goodluck Jonathan yesterday in Lokoja, the Kogi State capital, reaffirmed his administration's commitment to ensure that the near moribund Ajaokuta Steel Company was given speedy completion.
The president said the steel company was the industrial bedrock of the nation.
President Jonathan gave the assurance on the occasion of the commissioning of the Lokoja International Market when he paid a one-day working visit to Kogi State.
He also promised to resuscitate the Itakpe Iron Ore Mining Company, which he said had been in a state of comatose for long. The president, who had earlier commissioned the Lokoja Specialist Hospital and the Ajaokuta-Lokoja Federal Highway, commended Governor Ibrahim Idris for the rapid development of the state.
He said the international market, built at the cost of N3.8 billion, was capable of generating employment opportunities for over 4000 people and promised to assist the state government in building an overhead bridge to reduce the accident along the Abuja-Lokoja Highway where the market is located.
While commending Governor Idris on his giant strides in reducing poverty level in the state, Jonathan said he was impressed with the calibre of medical personnel and equipment he saw at the newly commissioned ultra-modern specialist hospital. He said he was sure the hospital, which he described as one of the best in the country, would take care of the health needs of the people.
In response to governor's Idris financial assistance on the four major federal highways constructed by his administration, the president said the minister of Works would liaise with the state government to determine the amount to be reimbursed to the state. He also directed the minister of Water Resources to look at how the Federal Government could help in facilitating the completion of the Lokoja Greater Water Scheme, which was put at the cost of N9.9 billion.
In his remarks, Governor Ibrahim Idris said the establishment of the Lokoja International Market was necessitated due to the population influx into the state, saying the ultra-modern market, which was equipped with modern facilities consists of over 2,285 shops with over 1000 open-space shop. The 200-bed capacity newly commissioned specialist hospital, he said was constructed at the rate of N1.5 billon while 22 medical consultants and 64 medical doctors along with other medical personnel were recruited to attend to patients.
The newly commissioned N3.3 billion Ajaokuta-Lokoja Federal Highway, which he said was a death trap was constructed along three federal roads in the state which he said costs the state government over N6.4 billion.
Idris appealed to President Jonathan to expedite the completion of the Lokoja-Abuja Highway to reduce carnage on the road.