Letter of Appeal To Delta State State Governor for Teachers' arrears.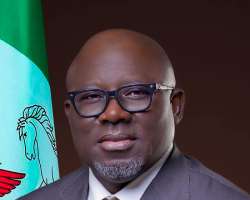 Your Excellency Sheriff Oborovwori,
I write to you today with a heart brimming with hope and anticipation, as I address an issue that is close to the hearts of thousands of educators in Delta State - the payment of Teachers' arrears. As we stand on the cusp of the month of November 2023, we implore you to honor the promise you made to us and ensure that our long-awaited remuneration is finally disbursed.
Your Excellency, we are well aware of the numerous challenges that have plagued our great nation and the Delta State government in recent times. The ongoing global pandemic has wreaked havoc on our beloved country, causing economic upheaval and creating an environment of uncertainty. In the face of such formidable obstacles, we deeply appreciate your tireless efforts to sustain the functionality of our state and provide relief to the citizens.
However, while we understand the complexities of governing during these tumultuous times, we beseech you to remember the critical role that teachers play in shaping the future of Delta State. Day in and day out, we dedicate ourselves to the education and nurturing of the next generation, ensuring that they have the knowledge and skills necessary to navigate the ever-changing world. Yet, the arrears we are owed have been accumulating, leaving us in a state of acute financial distress.
Your Excellency, we are not merely asking for a handout; we are demanding what is rightfully ours. The remuneration we expect is not extravagant, nor is it excessive. It is simply the acknowledgment of the countless hours we have spent molding young minds, the sweat and tears we have shed in service to our communities, and the sacrifices we have made in the pursuit of educational excellence.
We understand the strain that financial obligations place on the state government, but we implore you to consider the impact on our livelihoods. Many teachers have families to support, bills to pay, and dreams to pursue. With each passing day that our arrears go unpaid, our hope diminishes, and the burden we bear grows heavier.
Your Excellency, we stand before you, not as beggars, but as dedicated professionals who deserve the respect and consideration of an honorable government. We believe in your commitment to bettering the lives of the people of Delta State, and we trust that keeping your promise to pay the Teachers' arrears is an essential part of that mission.
We urge you to prioritize our welfare, to recognize the invaluable role we play in society, and to fulfill the pledge you made to us. By doing so, you will not only honor your word but also provide the foundation for a future that values education, empowers educators, and uplifts our state.
Your Excellency, this month of November carries with it great expectations and hopes. We implore you to transform those expectations into reality by ensuring the prompt and complete payment of Teachers' arrears. We have faith that you will stand by your word and take the necessary steps to rectify this long-standing issue.
May you find the strength and wisdom to make the right choice, for the future of education in Delta State rests in your hands.
Sincerely,

Sir Divramredje Lawrence Efeturi, KSJI, writes from Delta State.