FAKE NAFDAC DIRECTOR BAGS 5 1/2 YEARS JAIL TERM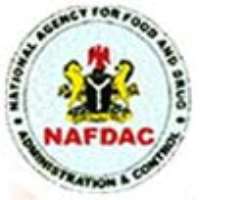 A middle-aged man, Mr. Darlington Chukwu has been sentenced to five and half years imprisonment on a three-count charge of 'Impersonation of NAFDAC Director,' fraudulent- pretence of extortion and issuance of forged documents to unsuspecting traders.
In a landmark judgment delivered in Calabar, the presiding Chief Magistrate, Adomi Etaba Adomi slammed the jail sentence on the accused person without an option of fine after he pleaded guilty to the three-count charge.
Justice Adomi said the conviction of Mr. Chukwu who had extorted huge sums of money from hundreds of innocent Nigerians was to serve as deterrent to other unscrupulous persons parading themselves as NAFDAC officers.
The judge noted that the convict had at one time extorted N5,000 from Mr. Asuquo Kenneth and one Jude Obasse under the false pretence that he would offer them a job as NAFDAC officials.
The court also heard that Mr. Chukwu had at various times collected N2,500 and issued fake NAFDAC certificate to one Mr. John Onua Ogar.
Justice Adomi averred, 'In these days that this country is engaged in trying to lift up its image abroad, Nigerians should be discouraged from sharp practices such as these. We are all aware of the chronic unemployment situation in the country but Nigerians are advised not to dissipate their energy in fraudulent acts such as this but to channel their energy to worthwhile ventures.'
He went further 'I have carefully considered the facts of the case and it is clear that the accused who calls himself a Director of NADFAC is not one. I cannot tell of him as a minister of God as he claims. He said he is a graduate of Abia State University, Ohura and that he engaged himself in the 419 business because of frustration, if the accused is a true minister of God, he could not have engaged himself in 419.'
It would be recalled that NAFDAC had recorded over 80 cases of impersonation of NAFDAC regulatory officers in the last 17 years.