PalmPay Calls For Collaboration To Drive Inclusion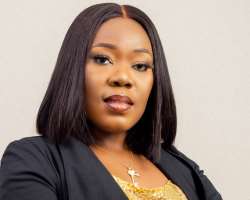 Foluso Aduloju (Head of Operations at PalmPay)
PalmPay, a financial technology platform, has seeked strategic collaborations in the sector to drive financial inclusion.
This was revealed during the 2023 annual conference of the Finance Correspondents Association of Nigeria with the theme 'Strengthening Digital Infrastructure for an Efficient Innovative Payment System in Nigeria,' which held in Lagos.
Head of Operations at PalmPay, Foluso Aduloju, noted that the regulatory bodies such as Central Bank of Nigeria, Nigeria Inter-Bank Settlement System and Nigerian Communications Commission have made substantial contributions through policies and regulations, fostering growth in the financial sector.
He said, " Introduction of fintech in the last five to six years has helped bridge the gap, actualising what the banks had been striving to achieve over the years. However, more can be achieved through enhanced collaboration since the banks laid the foundation upon which fintechs are now building.
"We firmly believe that collaboration is the cornerstone of sustainable growth and innovation in the financial sector. By joining forces, we can create a positive impact on the industry and, ultimately, the lives of the people we serve."
PalmPay called on industry stakeholders to actively engage in open dialogue, share best practices, and collaborate on initiatives that align with the collective goal of fostering a more inclusive and innovative financial ecosystem.