Ogun Collaborates With World Bank To Train Stakeholders In Land Management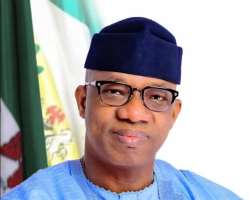 In making a deliberate efforts to attract investors into the agricultural sector, Ogun State government has collaborated with the World Bank in training over 65 stakeholders from various ministries and agencies on capacity building on land management.
According to a statement from the media officer of the project, Mrs Simbo Olayinka, noted that the training programme in Abeokuta, was conducted by International Development Consultancy on Sustainability, a consulting organisation to the state government.
The team leader of IDCS, Mr Kehinde Johnson, further disclosed that the training on the implementation of Framework for Responsible and Inclusive Land Intensive Agriculture principles in the state, was an innovative project aimed to simplify land management, ensure responsible investment, and promote community development in the state's agricultural sector.
According to him, "Ogun State had long been recognised as a strategic hub for attracting agricultural investments, with a focus on crops, aquaculture, livestock, and horticulture."