Alleged Organ Harvest Surgery And The Worrying Conspiratorial Silence Of The Nursing & Midwifery Council Of Nigeria(NMCN).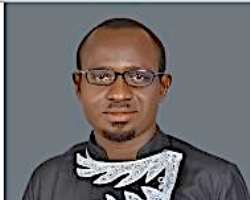 The Nursing and Midwifery Council of Nigeria (NMCN) is the only statutory body that regulates all nurses and midwives in Nigeria. Recently, there have been some cases of malpractices among some nurses under the watch of NMCN and we expected the leadership of NMCN to issue official statements to put the records straight but that has not been possible. For not officially dissociating themselves from such inter-professional malpractices, it means that the NMCN may be in full support of herembattled members that we are going to discuss their matters below, because what is not expressly prohibited is impliedly accepted.
First, it was reported that sometime in April 2022, a 39-year-old nurse, one Lawrence Omatule , carried out myomectomy (surgical removal of the fibroid ) on a patient, one Fatimoh Isa, at the Feloban Alpha Convalescent Home, Mafoluku, Oshodi, Lagos State, and immediately after the surgery the patient died . Nurse Lawrence Omatule was immediately arrested and later arraigned before a Yaba Chief Magistrates' Court, Lagos State in June 2022 on two-count charges of criminal conspiracy to commit murder and murder which contravene sections 221 and 223 of the Criminal Law of Lagos State, 2015.He was immediately remanded at IkoyiCorrectional center pending a legal advice from the Lagos state DPP.
However, there was a rumour then that nurse Lawrence Omatulewas a member of the Lagos state University Teaching Hospitals (LASUTH ) staff ,the hospital management ,unlike the current NMCN leadership, came out immediately to disabuse the minds of the people and to set the records straight .
The official statement from LASUTH management read, "The attention of the management of Lagos State University Teaching Hospital has been drawn to a report in today's PUNCH Newspaper, Wednesday, April 13, 2022; where the nurse who allegedly carried out a fibroid surgery on one Mrs Fatimoh Isa, who subsequently died, was said to be a staff of our hospital.
"We wish to state categorically that after a painstaking investigation, we were unable to confirm that the said Lawrence Omatule is or was ever a staff of our hospital. We, however, have genuine information that he works in a secondary health facility on the mainland."
As that was not enough, few days ago, another nurse, one MrNoah Kekere , who had been parading himself as a qualified medical doctor was in the news for allegedly harvesting the organs of the patients he illegally operated on, in his hospital at Yanshanu, Nasarawa Gwong community of JosNorth local government area, Plateau state . A great appreciation goes to the Plateau state chapter of the Nigerian Medical Association (NMA) that immediately swung into action and discovered that the said Mr Noah Kekere was not a qualified medical doctor and did not have any certificate registrable with the Medical and Dental Council of Nigeria (MDCN), the only statutory body that regulates the practice of Medicine, dentistry and alternative medicine in Nigeria.
Information at my disposal has it that Mr Noah Kekere has the following certificates to his credit:
1. School of Nursing Certificate
2. BSc Economics
3. MSc Economics
4. MPH ( Msc in Public Health)
5. PhD (in Public Health)
Owing to the information above, Mr kekere is a practisingnurse and does not have any certificate that qualifies him to operate on any patient let alone talking about if he has harvested any organ his patients or not .The ball is now on the court of the Nursing and Midwifery Council of Nigeria to issue an official statement if nurse Noah Kekere and nurse Lawrence Omatule, are their registered members and if the Act establishing NMCN has been amended so that their members can now carry out surgical procedures. This is important because NMA saw this coming and had been warning the Nigerian public and the government but no one listened.
Section 23 of the Act establishing NMCN clearly states the duties of a nurse thus:
(1) A nurse or midwife registered under this Act shall be entitled to carry out nursing or midwifery care as provided for in the training curriculum prescribed and approved by the Council.
(2) Any registered nurse or midwife shall be entitled to set up a private nursing or maternity home if-
(a) he has spent at least five years (as in other professions) in a recognised health establishment as a registered nurse or midwife after registration with the Council;
(b) he has complied with all the conditions laid down by the Ministry of Health of the State concerned for the establishment of such maternity home; and
(c) he has demonstrated unequivocally that there is prompt access to a practising obstetrician and gynaecologist or an experienced medical practitioner at all times, who has legal responsibility for attending to any emergencies.
Furthermore, S.23 (2C) of the NMCN Act quoted supra is clear that a nurse has limitations in his/her training hence must have a specialist doctor to refer his/her patients in cases of emergencies not to talk of a nurse operating on any patient.
We should not forget that few years back, all the professionals in the health sector except the medical doctors , under the aegis of JOHESU (Joint Health Sector Unions) went to court for the court to declare them 'medically qualified ". People like us published articles on the origin of the phrase 'medically qualified ' and argued that medical doctors were the only professionals that were medically qualified as the phrase 'medically qualified ' originated in the UK to differentiate between medical doctors and PhD holders . Thank God our court gave a fair judgment that it is only medical doctors that are medically qualified. The judiciary saved us from embarrassing moments where nurses or others professionals in the health sector with PhD in any course outside MBBS(Bachelor of Medicine & Bachelor of Surgery) would be addressed as medical doctors. Imagine a scenario where the judiciary had declared that every professional in the health sector was medically qualified, today nurse Noah Kekere would argue that he was also a medical doctorbecause PhD would give him the title of a doctor while the court judgment would give him the title of being medically qualified.
This is another lesson to the National Universities Commission (NUC ) who recently has decided to be upgrading all courses in the health sector such that we now have Doctor of Pharmacy ; Doctor of Physiotherapy et cetera . My people say that it is not using your bowl to supply water to the monkey that is the issue; the consideration should be on how to recover your bowl after such a supply. Officials of NUC can search their consciences and ask pertinent questions like; now that everybody in the health sector parades themselves as medical doctors to the extent of carrying out surgeries they were not qualified to carry out ,what would happen when the graduates of these Doctor of Pharmacy ,Doctor of Physiotherapy ,Doctor of Nursing ,Doctor of Medical Laboratory Sciences ,Doctor of Hospital gatemen et ceterasaturate our health sector . I need not to tell the officials of NUC that by then, right from the gates in our public hospitals the name tags on each member of the hospital staff would bear the title of 'Doctor this and that', creating more confusions to the already confused Nigerian patients, because no one in the health seems to value or be proud of his natural calling/profession except that title 'doctor'.
Dr Paul John writes from PortHarcourt - [email protected], 08083658038