Singer Big Very Releases New Love Ballad "rhumba Ya Nyargem"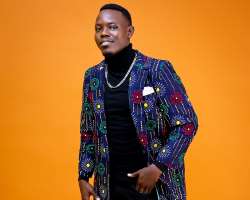 Kisumu City is the hub of talent in Kenya, with a crop of new talents budding out yearly to compete on the world stage with brilliant sounds.
With every big name in the music industry tracing its roots back to the lakeside city, it is clearly evident that more is still yet to come up on the big stage as is seen with budding singer Big Very.
A talented singer, and songwriter who also adds up as a high school teacher, Big Very is not only talented but also exceedingly brilliant and witty with his lyrical flow and mellow voice. His versatility is full of uniqueness and overly eccentric vibes.
Big Very's latest release "Rhumba ya Nyargem" is a concoction of urban drill and rhumba with soul-enriching melodies. Nyar gem is a Luo word that loosely translates to a woman from Gem, a clan in the famous Siaya county in Nyanza Kenya. The Luo refrain gives the song much-needed relevance.
Undoubtedly a talent to watch out for, Big Very has since made a significant impact in his community specifically at the Background Angels charity organization where he is a founding member. He also wears the tag of an entrepreneur and director at Art Intelligence Productions and Kaloleni Sanaa Productions.
His previous releases include but not limited to Ashu, Karobandia, Shiro, and Mak Chunyi featuring Benga artist Apesi.
The talented singer and co-director at Juniad Systems is making it an assignment to be among the A-list musicians in the Sub-Saharan side of Africa.
Rhumba Ya NyarGem was produced by Crazy Monkey in Kisumu.
Watch "Rhumba Ya NyarGem" by Big Very below: