Young Party Suspends Chairman Over Gross Misconduct, Abuse Of Office In Imo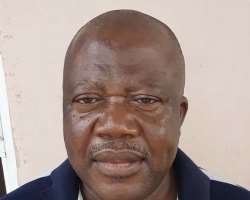 Mr Victor Diala ( Suspended Chairman)
The Young Progressives Party (YPP) has suspended its Imo State chairman, Mr Victor Diala, over alleged gross misconduct and abuse of office.
The party's National Working Committee (NWC) consequently directed Hon. Kingsley Nwahiri to take over and discharge the duties of the suspended chairman pending the outcome of the party's special investigation.
According to a statement by YPP National Publicity Secretary, Egbeola Wale-Martins, as obtained on Sunday, the party also reinstated its Orsu Local Government Area chairman, Chief Bernard Uzoeto.
It was learnt that Orsu Local Government Area of Imo is made up of autonomous communities including Ihitenansa, Amaruru, Amazu, Amaebu, Amannachi, Awo-Idemili, Asaa Ubirielem, Eziawa, Umuhu Okabia, Orsu Ihiteukwa, Okwu Ufuruaku, Okwu Amaraihe, and Okwu Etiti.
"Sequel to the NWC's actions of Saturday, Sept. 9 and consequent upon extended deliberations the NWC approved the immediate suspension of the Imo chairman of the YPP, Mr Victor Diala.
"This is based on the provisions of the YPP's Constitution on gross misconduct and abuse of office.
"Pending the conclusion of the report of the committee set up to investigate the allegations, Hon. Kingsley Nwahiri has been mandated to take over from the suspended chairman in the interim.
"This is due to the noticeable and unfortunate ailment of the Deputy Chairman, Mr Louise Ugochukwu to fully discharge the responsibilities associated with this office at this time.
"The NWC also ordered the immediate reinstatement of Chief Bernard Uzoeto, Orsu Local Government YPP Chairman who was unlawfully suspended.
"His suspension ran contrary to extant provisions of the Constitution of the party,'' Wale-Martins stated.
He added that the NWC applauded the judgment affirming the victory of Sen. Ifeanyi Ubah (YPP-Anambra South) and those of other party members at the elections petitions courts.
Wale-Martins stated also that the YPP desired that members elected on its platform delivered on all their electoral promises.